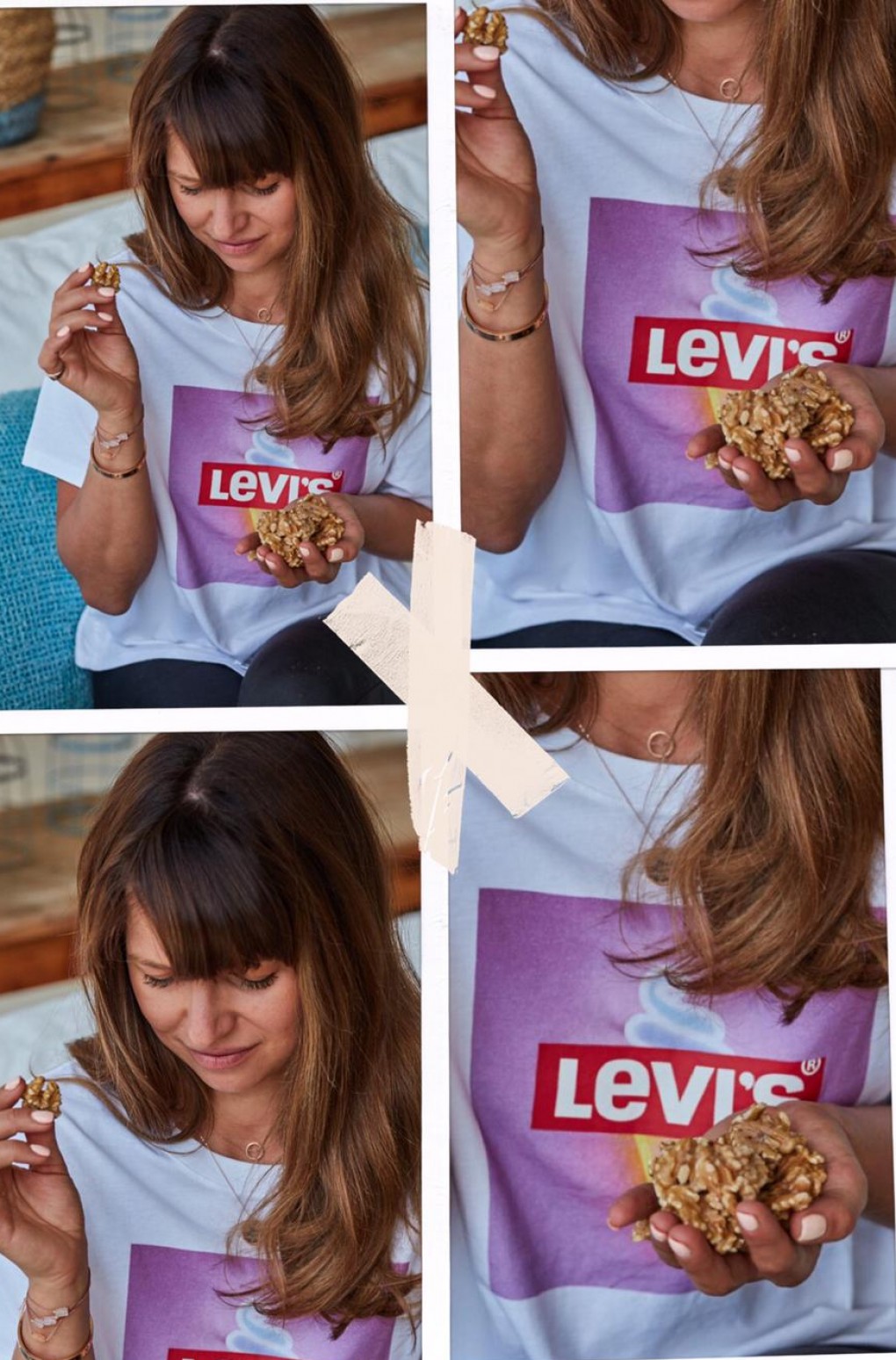 The Underrated Walnut and Its Properties. Walnut Extract – how to use it?
Although the walnut has been known in our country for many years, it began to be appreciated only recently.
Walnut is grown mainly for food purposes due to edible seeds, called nuts, as well as for medicinal and cosmetic purposes where leaves and green nut cover have been used.
Nutritional value of nuts
Walnuts are primarily a good source of unsaturated fatty acids such as linoleic, stearic and oleic acid. The protein content of walnuts is about 20%, and it contains such amino acids as alanine, leucine, isoleucine, phenylalanine and lysine. It is also rich in phosphorus and calcium, as well as B vitamins (especially vitamin B1). Walnuts are a good source of selenium in our diet but the content of this element in nuts depends on the content of selenium in the soil.
How walnuts affect our health
It is without a doubt thanks to their high nutritious value that walnuts belong to the healthiest of nuts and their regular consumption has a beneficial effect on our health. It has been shown that eating walnuts can improve our memory and concentration as well as strengthen our immune system and increase physical performance. Thanks to the content of fiber they can also have a beneficial effect on our digestion. Introducing a small amount of walnuts into our diet can help us maintain weight and reduce the risk of coronary heart disease, atherosclerosis, and diabetes. What's more, they can even lower your cholesterol. 
How to use products made from walnuts
It is important to note that not only walnuts but also raw materials obtained from this unusual tree are used in medicine. The leaves and fruit covers effectively fight bacteria and fungi, and are also helpful in eliminating inflammation. The antibacterial effect of walnut extract has been compared with the effectiveness of tea tree essential oil as well as antibiotics. Walnut extracts also reduce cholesterol and blood glucose levels. The hypoglycemic effect of walnut leaf extract has been proven in an animal model study. After four weeks of administration of the extract, significantly lower levels of glucose, glycated hemoglobin, total cholesterol and triglycerides in rat blood serum were noted. This indicates the potential use of walnut leaf in type 2 diabetes. Preparations made from walnut leaves and fruit covers also help in the treatment of gastrointestinal catarrh, diarrhea, ulceration and internal bleeding. Moreover, walnut extracts successfully relieve eczema, acne, lichen, stomatitis.
Walnut also played a fairly significant role in folk medicine. Fruits were consumed to strengthen eyesight, alcohol tincture of green fruit and leaves was used to fight dermal tuberculosis, and decoction was used not only to treat gout, but also to gargle when fighting angina and to rub the skin in places where ulcers and burns occurred. In contrast, the oil served as an ointment, a laxative and to eliminate parasitic worms. In Chinese medicine, walnut leaves have been used to treat asthma, beriberi disease, impotence and constipation, while in Indian medicine it has been used to fight rheumatism.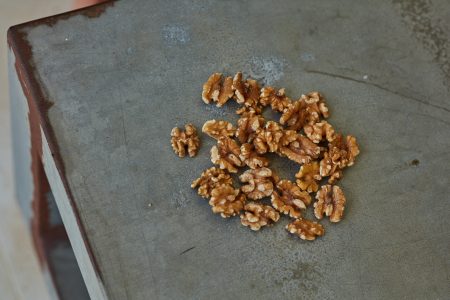 Juglone – the secret weapon of the walnut tree?
Juglone is a substance released from the walnut tree, as well as black walnut (you can read about it later in this post). This substance has been shown to inhibit the growth and development of most plants. On the other hand, juglone is a valuable substance for humans. It is used in various industries, especially in medicine and cosmetology. It is responsible for the antiparasitic effect of walnuts. Juglone is also believed to have potential mutagenic and carcinogenic properties.
Use in cosmetics
As I've already mentioned, walnut has anti-inflammatory properties. In addition, the extract of walnut leaves has astringent properties, which is due to the presence of tannins. It has been shown that the presence of juglone and essential oil in the raw material is responsible for the antimicrobial effect, while the tannins are astringent. For this reason, walnut is widely used in cosmetics to treat mild inflammation of the skin and excessive sweating of the hands and feet. In some countries, walnut is also used to treat dandruff, itchy scalp and as a cleansing agent. Thanks to its dyeing properties, juglone extracted from walnut is often used as an ingredient in self tanners and hair dyes.
Safety of use and side effects
The only reported cases of adverse effects of walnut relate to hyperpigmentation and inflammation of the skin. Due to the fact that the biggest amount of juglone is found in fresh nut shells, most cases of hyperpigmentation and skin irritation occur in those involved in harvesting and processing. Symptoms are usually mild and temporary. However, it is not recommended to use raw materials obtained from walnut for extensive skin areas and in the form of dressings.
Black walnut – a less known type of walnut with unusual properties
Black walnut is a less known type of walnut in Poland, which occurs naturally in regions of North America. Black walnut, like walnut, has many valuable health properties. Regular consumption of black walnut extract prevents symptoms such as stomach aches and indigestion. Juglone contained in black nut effectively fights parasites, bacteria, viruses and fungi present in the human body. Black nut extract may also be effective in treating candidiasis.
Both walnut and black walnut have many valuable health properties. For this reason, I always have walnut extract with me, be it my first-aid kit or make-up bag.
Bibliography:
Croitoru A, Ficai D, Craciun L, Ficai A, Andronescu E. Evaluation and exploitation of bioactive compounds of walnut, Juglans regia. Curr Pharm Des. 2019 Mar 29.

Hayes D, Angove MJ, Tucci J, Dennis C. Walnuts (Juglans regia) Chemical Composition and Research in Human Health. Crit Rev Food Sci Nutr. 2016 Jun 10;56(8):1231-41.

Schwindl S, Kraus B, Heilmann J. Phytochemical study of Juglans regia L. leaves. Phytochemistry. 2017 Dec;144:58-70.

Panth N, Paudel KR, Karki R. Phytochemical profile and biological activity of Juglans regia. J Integr Med. 2016 Sep;14(5):359-73.