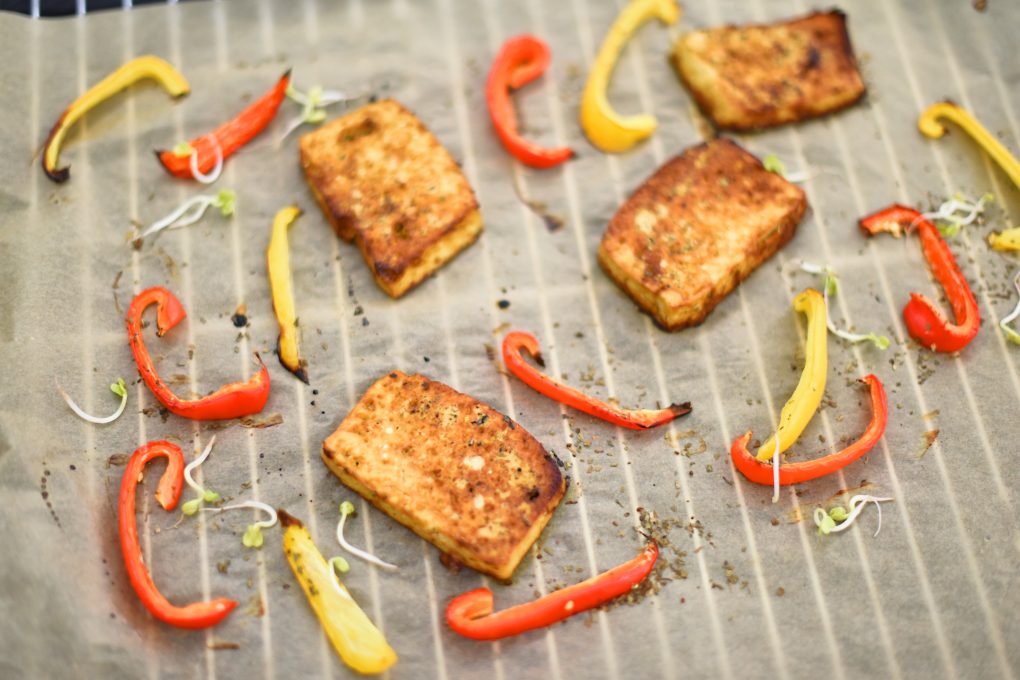 Marinated Baked Tofu with Vegetables
I know that many of you look for inspiring recipes for vegetarian dishes. I also like them, after all, variety is crucial in a diet. I have already published some ideas for tofu in my blog, e.g. HERE or HERE. Today I'll show you tofu as a quick snack, an addition to your breakfast or lunch.  And it is accompanied by bell peppers that are rich in vitamin C so it's worth eating them in winter.
Preparation:
I sliced the tofu, pressed the garlic and juiced the lemon. I combined all the ingredients for the marinade, then left the tofu to soak in it for about 10 – 15 minutes. In the meantime, I cut the peppers into strips. Then I transferred everything onto a baking tray lined with baking paper and baked at 180°C for about 20-25 minutes.