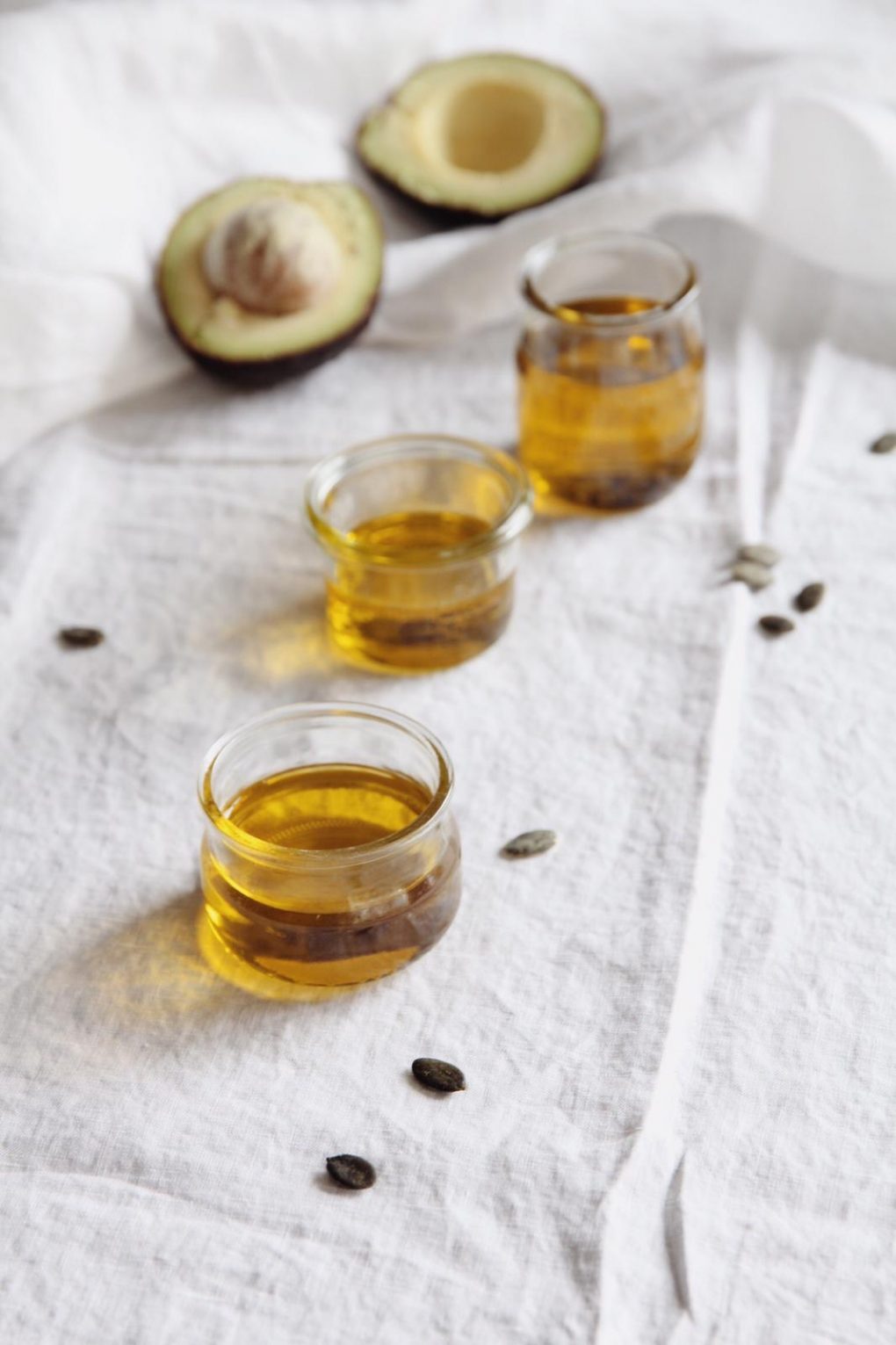 Why should you sometimes OIL THE WAY?
A catchy headline?
That was exactly my intention. I hope you read through it all. 
This time it's not about your attitude to life but….to FAT, because if you want to take good care of your health you must eat fats. Don't be afraid of them. 
Today I'll tell you a few words about vegetable oils.
Fat is a crucial nutrient for staying healthy. The most beneficial types are made from plants. They provides us with energy but also facilitate absorption of fat-soluble vitamins and give us unsaturated fatty acids from the omega-3 family which I've mentioned many times before. Many of you consider fat as the enemy of a slim body shape and the reason we get fat folds. But you should remember that fat tissue plays an important part in our body. It is a thermal insulator, it protects internal organs, and it's a building block of cell membranes. However, in excess it can lead to metabolic diseases. Coming back to fats, it's thanks to them that we can fully enjoy the taste of dishes because fats carry flavor. I always have several bottles of different oils in my kitchen. And in this post I will tell you a few secrets about their benefits. 
Sesame oil
It has a mild, slightly nutty taste and smell. Its color can be both light straw-yellow and dark brown.

It is a rich source of poly and monounsaturated fatty acids, which have a positive effect on lowering blood cholesterol levels.

Consumed regularly in small quantities it has a positive effect on reducing the risk of developing heart disease and lowers blood pressure.

It is recommended for constipation. It regulates bowel function when consumed regularly.

It helps maintain healthy gums and teeth.

The compounds contained in the oil have an antioxidant effect that helps in the fight against free radicals.

It is widely used in cosmetics because of its beneficial effect on the appearance of the skin.

It moisturizes and regenerates hair. Regular scalp massage with sesame oil will provide amazing shine to your hair.
To avoid embarrassing surprises due to the laxative properties of sesame oil, do not exceed a dose of two teaspoons a day. Use it for salads and cooked dishes, but do not use it for frying.
Milk thistle oil
This oil has a distinct flavour. For this reason, it is an excellent addition to salads and other cold-prepared dishes.

It is a good source of linoleic acid which belongs to the omega-6 polyunsaturated fatty acid family.

It supports liver function and speeds up the removal of toxic substances from the body.

It regulates digestion and increases appetite.

It has anti-inflammatory effect.

It helps in the fight against high cholesterol.

It is used to moisturize and regenerate the skin. It helps in the treatment of some skin diseases.
For some people, using milk thistle oil (especially in excess) can cause diarrhea and stomach aches. Doctors often advise against using it during pregnancy and breastfeeding.
Black seed oil
Like other oils, it has a high content of unsaturated fatty acids and vitamin E.

It has antibacterial, antiviral and antifungal properties.

It helps maintain normal cholesterol levels and as a result reduces the risk of cardiovascular disease.

It improves skin condition, softens, smoothes and tones the skin, and delays wrinkles. In addition, it improves the appearance of hair and nails.

It improves metabolism, supports digestion.

It relieves asthma symptoms.

It is often used as an adjuvant in the treatment of atopic dermatitis, acne, psoriasis, fungal infection and rashes.

It has anti-cancer properties.
It is suitable even for children over the age of one. You should consume a teaspoon of oil on an empty stomach and before bedtime.
When buying oil pay attention to details. First of all, choose cold pressed, unrefined and uncleaned. Try to keep them as fresh as possible and in a dark bottle with a small capacity. This will allow you to use them before they lose their valuable properties. To avoid this, do not expose the oil to the sun and keep it in the fridge.
Oil your way to good health!
Bibliography:
Farajbakhsh A, Mazloomi SM, Mazidi M, Rezaie P, Akbarzadeh M, Ahmad SP, Ferns GA, Ofori-Asenso R, Babajafari S. Sesame oil and vitamin E co-administration may improve cardiometabolic risk factors in patients with metabolic syndrome: a randomized clinical trial. Eur J Clin Nutr. 2019 May 14.

Khorrami S, Daneshmandi S, Mosayeb G. Sesame seeds essential oil and Sesamol modulate the pro-inflammatory function of macrophages and dendritic cells and promote Th2 response. Med J Islam Repub Iran. 2018; 32: 98.

Moustafa HAM, El Wakeel LM, Halawa MR, Sabri NA, El-Bahy AZ, Singab AN. Effect of Nigella Sativa oil versus metformin on glycemic control and biochemical parameters of newly diagnosed type 2 diabetes mellitus patients. Endocrine. 2019; 65 (2): 286-294.

Nurzyńska-Wierdak R, Dyduch J, Sawicka A, Łabuda H, Buczkowska H. Ostropest plamisty (Silybum marianum [L .] Gaertn.) – fitochemia i efekty terapeutyczne. Annales Horticulturae. 2018; XXVIII (4): 15-32.

Śląska-Grzywna B, Szmigielski M, Krajewska M, Sagan A, Starek A, Blicharz-Kania A, Andrejko D, Zdybel B, Góral D. Chemiczne właściwości oleju tłoczonego na zimno z nasion sezamu. Przemysł Chemiczny. 2018; 97 (5): 784-787.

Usmani A, Mishra A, Arshad M, Jafri A. Development and evaluation of doxorubicin self nanoemulsifying drug delivery system with Nigella Sativa oil against human hepatocellular carcinoma. Artif Cells Nanomed Biotechnol. 2019; 47 (1): 933-944.

Zhu SY, Jiang N, Yang J, Tu J, Zhou Y, Xiao X, Dong Y. Silybum marianum oil attenuates hepatic steatosis and oxidative stress in high fat diet-fed mice. Biomed Pharmacother. 2018; 100: 191-197.