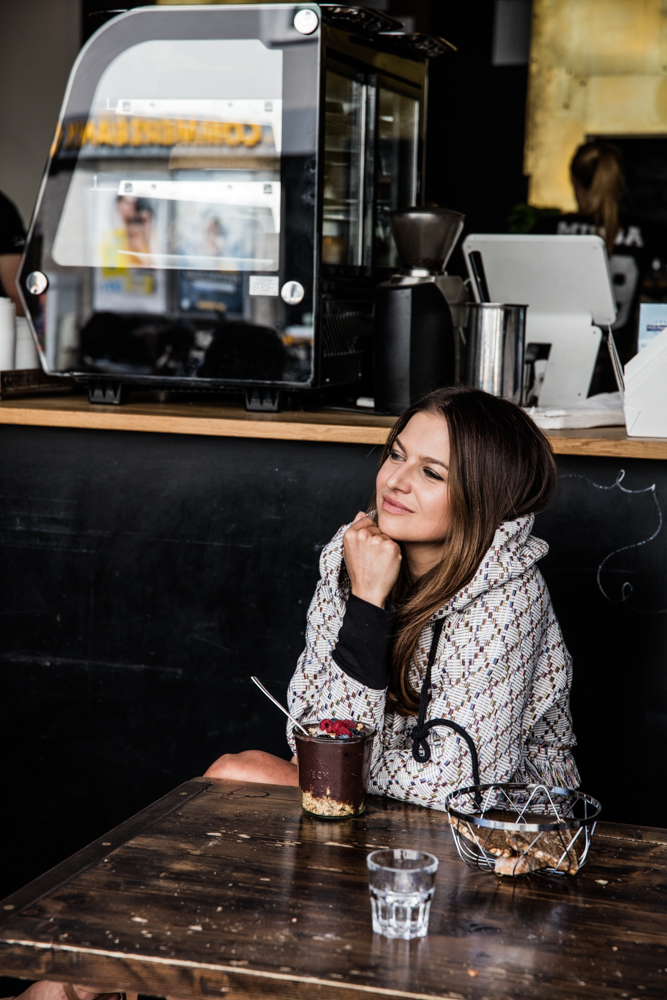 A healthy bowl with forest fruit and granola
You have probably heard of Acai Bowl.
This time I have prepared a healthy bowl adding some forest fruit, such as raspberries or blackberries 🙂
Forest fruits are not only tasty but healthy as well. They are rich in nutrients and health-promoting substances, i.e.: fiber, vitamins (vitamin C, carotenoids) and minerals. They are also a good source of strong antioxidants which protect our organism from free radicals. Scientific research has shown that bioactive substances in forest fruits can protect us from many diseases of civilization. Their consumption has a beneficial effect on our immune system. That is why I encourage You to use forest fruit in your kitchen more often!
Preparation:
Place all fruit mousse ingredients in a bowl and blend until smooth. If the paste is too thick, just add some more coconut milk.
I mixed all granola ingredients thoroughly (except for raisins/dried cranberries and desiccated coconut). You can also add some other spices of your choice. That depends on your preferred taste expectations. Then I tipped the mixture onto a baking pan lined with parchment paper. I baked it for 20 – 30 minutes in 160 C degrees. During that time I mixed it all about three times and at the end added dried fruit and desiccated coconut.
When ready, I put it into a bowl and poured over with blended fruit. Then I topped it with fresh fruit and desiccated coconut.