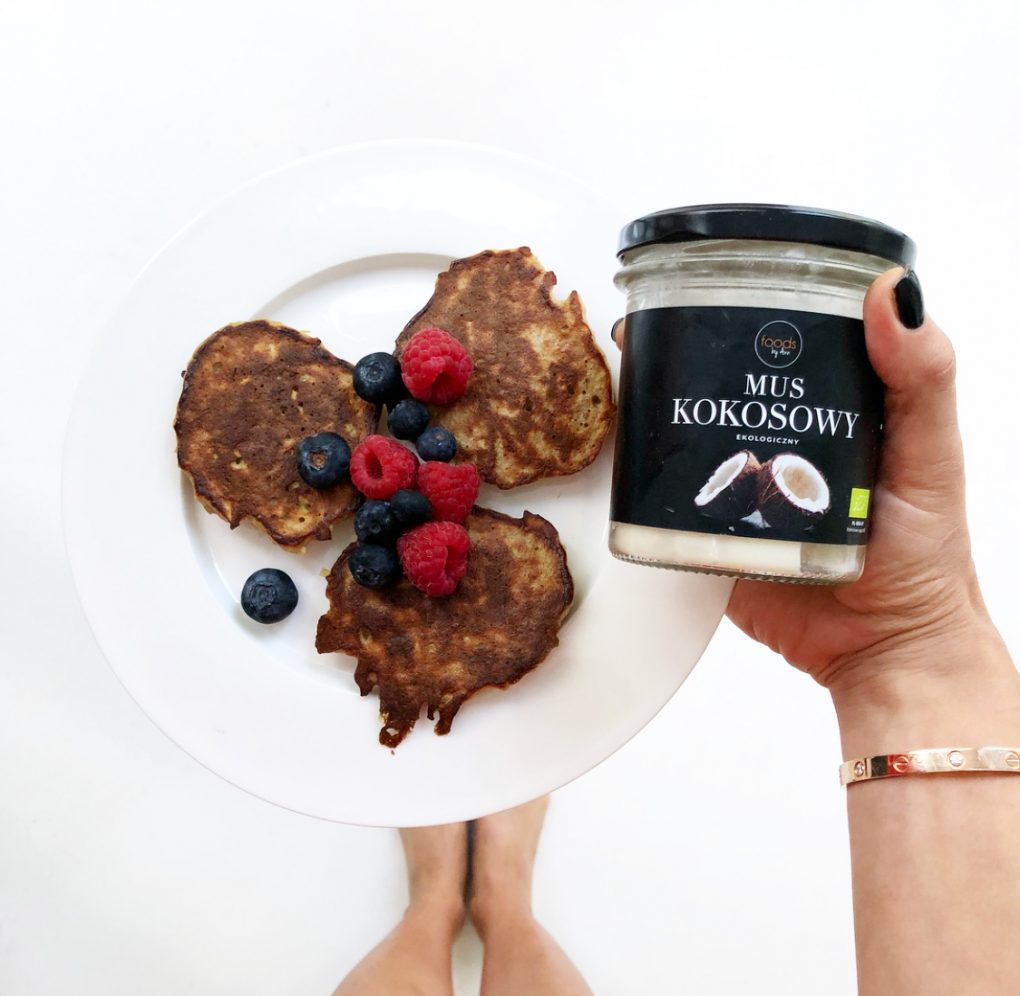 Apple and Coconut Pancakes
Today I have another meal from my own menu. You can find more great recipes in the Diet & Training by Ann app.
Preparation:
Grate the apple and drain off the juice. Heat the oil in a frying pan. Combine the remaining ingredients, form small pancakes and fry them on both sides. Decorate with fruit and add the coconut paste.