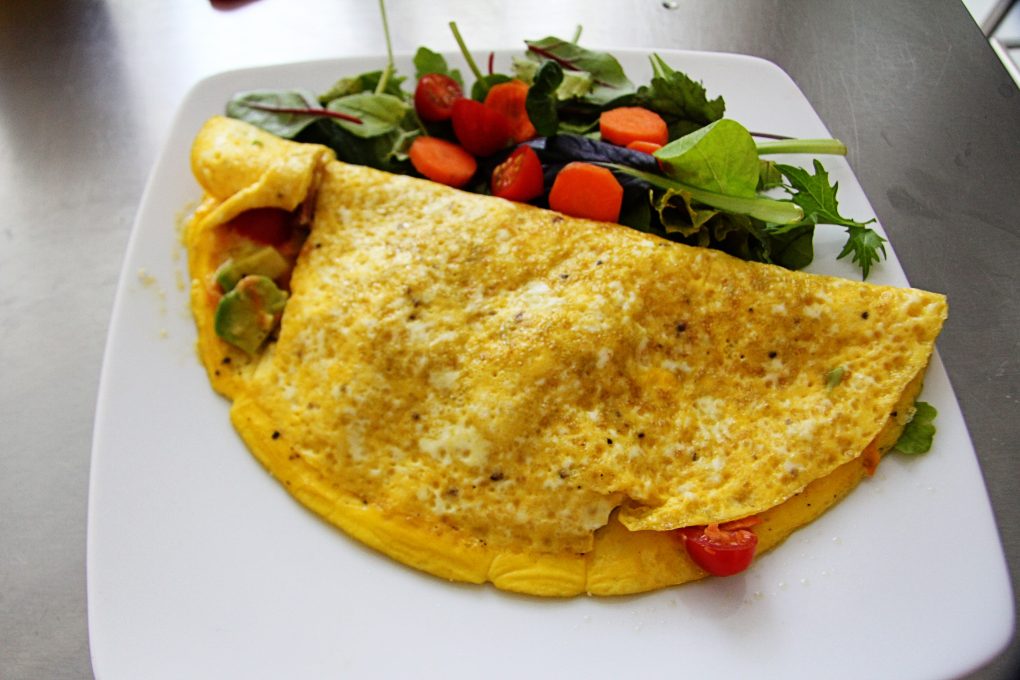 Omelette with bacon and carrot
We haven't enjoyed any omelette for so long! But we like it, don't we? We can make so many nice versions :).
Today a fatty omelette with bacon. Try to buy fresh good quality piece of bacon.
I peeled the carrot and shredded it on a grater. Then I diced the bacon and chopped the avocado. I beat eggs with a little of salt, pepper and water, and I poured it into the heated clarified butter. When one side of the omelette was ready, I turned the omelette over and put carrot, avocado, cherry tomatoes and bacon on top of it. I folded the omelette in half and fried it for a while.
Yummy!