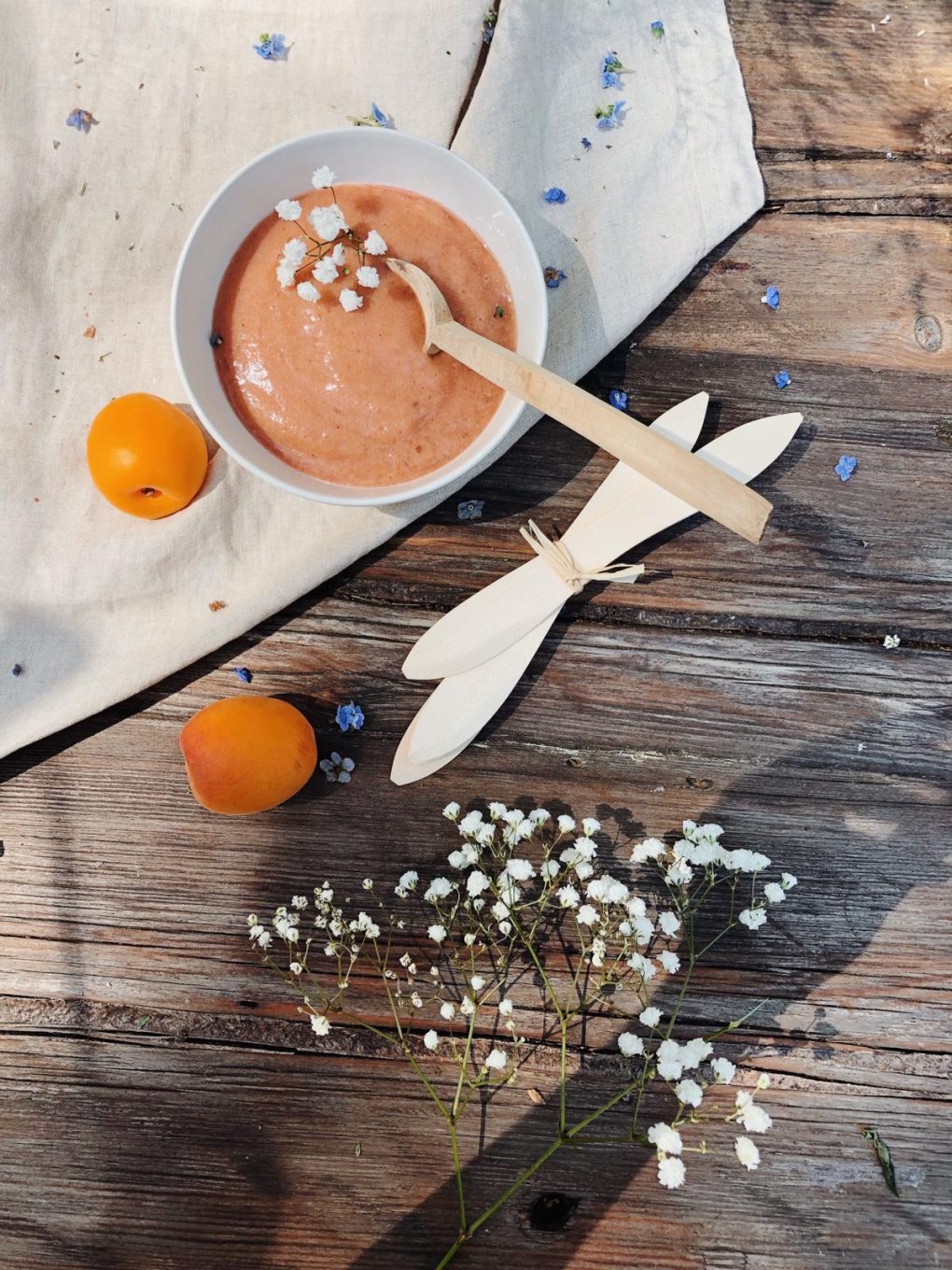 Apple and Pear Mousse with Granola
Today I prepared for you a recipe for an apple and pear mousse which, combined with granola, will be great as a snack or for breakfast. The mousse on its own is not only good as a dessert but you can also add it to many other meals. You must try it with porridge, waffles or pancakes, and you will see for yourself how much flavour it gives to your meals. 
Preparation:
The mousse: Core the apples and pears, peel them and cook. Then blend all the ingredients until smooth.
Granola: I combined all the ingredients thoroughly. Then I transferred the mixture onto the baking tray lined with baking paper. I baked it for 20-30 minutes at 160℃ and stirred it three times during baking. At the end I added the dried fruit and desiccated coconut. I put the granola into a bowl when it was ready.