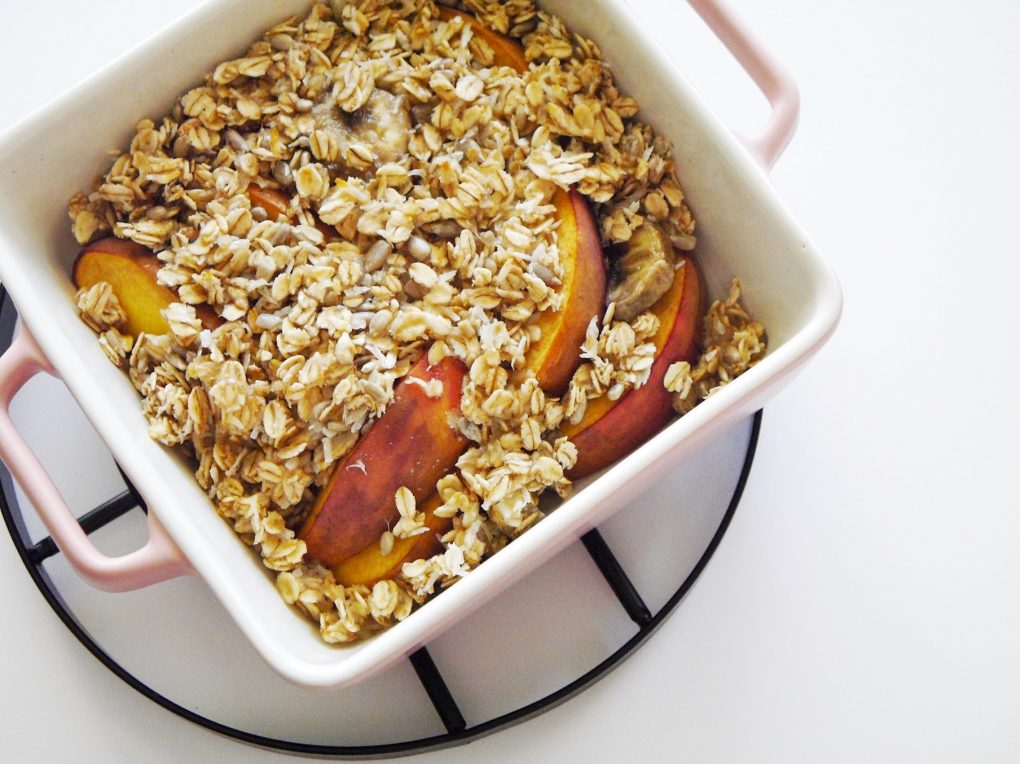 Baked porridge with fruits for breakfast
For a long time there was no recipe for porridge, and since you often ask for new ways of cooking it 🙂 I'm catching up. It will be a bit of soaking,  baking and there will be plenty of fruits, and all this in 20 minutes.

Preparation:
Wash the fruits carefully and cut peaches and bananas into slices. Poured boiling water into a separate bowl wit oats and soak for about 5 minutes. Then add sweetener, a pinch of sea salt, cinnamon, vanilla, coconut oil and sesame. Mix everything.
Place the fruits on the bottom of the heat-resistant glass dish and cover it with a mixture of oats. Place it in a pre-heated oven and bake for about 15 minutes in 180 degrees on the top shelf of the oven.
I served and ate it warm  🙂