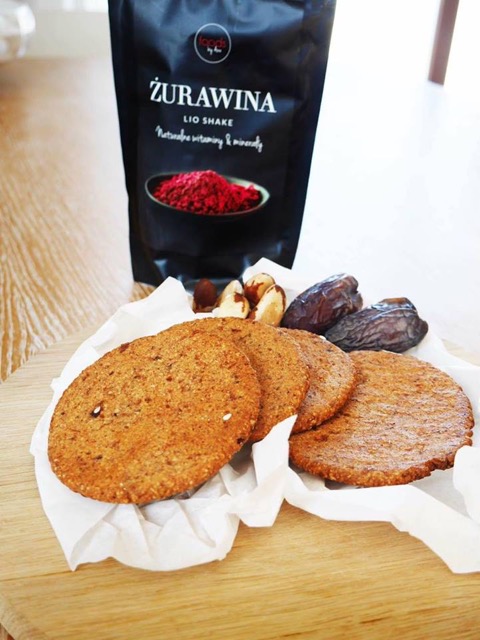 Yes yes, dates again! We had bars and oats, now its time for cookies!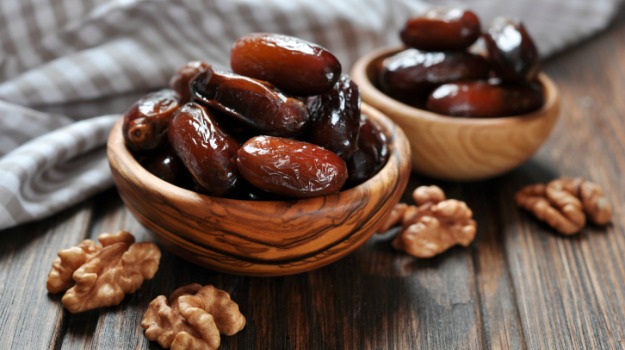 I will also add Lio Shake, as it is now a permanent ingredient in my kitchen, mostly because its easy to use and its saving some cooking time.  Simply i am very happy and pleased with my new healthy powders 🙂 This time i will use cranberry Lio Shake – but of course you can use a fresh one too.  Cookies can be baked or prepared and served cold.
Dates cookies
Preparation:
Remove the seed from dates, place the dates into hot water and soak it for around 15-20 minutes.  Add brazil nuts and oats to a mixing machine ( blender, thermomix), once blended, add the remaning ingredients and mix it all together. Place it on the baking paper and bake the cookies for 10-15 minutes ( preheat the oven up to 150°C)
Cookies can also be done without any baking. In order to do this, replace oats with coconut flour .  Mix all the ingredients, form the dough into cookies shape and place it in the fridge.