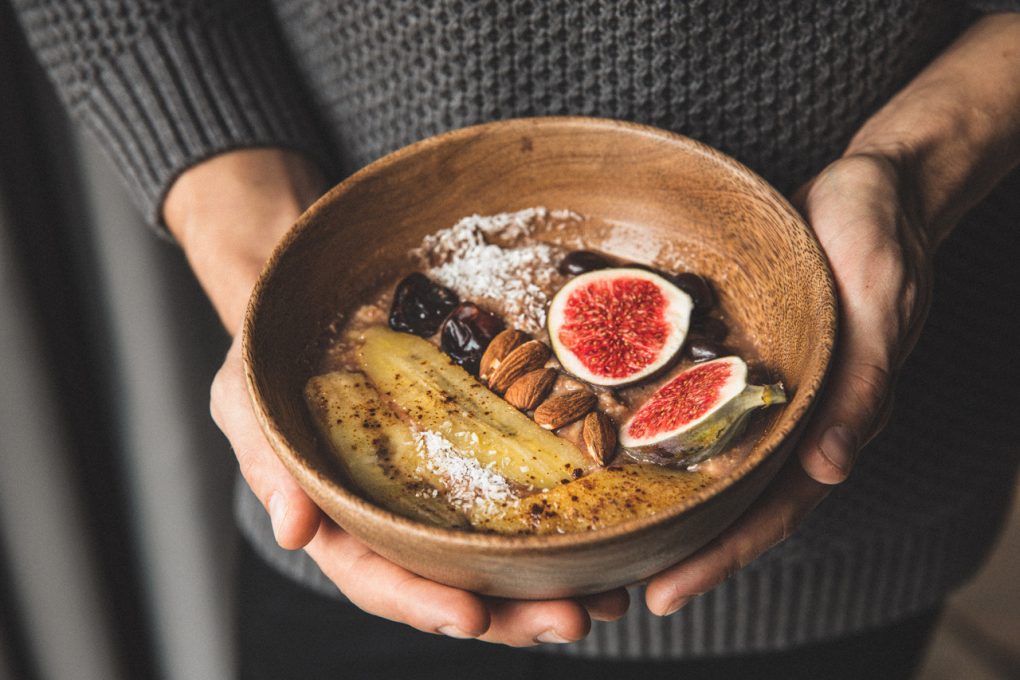 Colorful Buckwheat Porridge
Good morning! Today we kick off a series of posts for the action BOOST YOUR HEALTH! Are you ready? I hope so! Today I'm going to share the first recipe which you can also find in my app Diet & Training by Ann – it has been balanced and adjusted in terms of calories to your target. You only have to select the special menu option. And this way you can be with me every day 🙂
Buckwheat plays the main part in this breakfast recipe. Thanks to the easy availability of this product and its low price, it is appreciated primarily by people intolerant to gluten. However, buckwheat has much more to offer!
I'm not going to list all the advantages of buckwheat here (and there are many!), but I want to focus on one of them which is fiber. It is because buckwheat contains about 2 times more fiber than pasta or rice. I have already written about it many times. Now I would like to draw your attention to this ingredient because immunologists emphasize that the source of our immunity lies in the intestines. If you take proper care of them, it will strengthen your immunity and improve absorption of nutrients from the food you eat. Why is fiber so important for the intestines? First of all, it helps to remove undigested food debris, thanks to which it doesn't rot and thus doesn't damage the intestinal epithelium which would otherwise lead to the dying of microflora. In addition, fiber contains prebiotic substances, e.g. inulin, which constitute breeding ground for good bacteria that live in your intestines. Remember that the richer the intestinal flora, the more immune your body is!
Preparation:
I cooked the buckwheat in water and plant-based drink. I chose coconut milk to give the groats an extra flavour. Then I added chocolate and chopped dates. I cooked everything for a while, stirred in the ghee and acai. If you would like to sweeten it up a bit, you can add some honey. I warmed the banana on a pan with cinnamon, put it onto the porridge and topped it all off with pieces of fig, sliced apple and almonds.