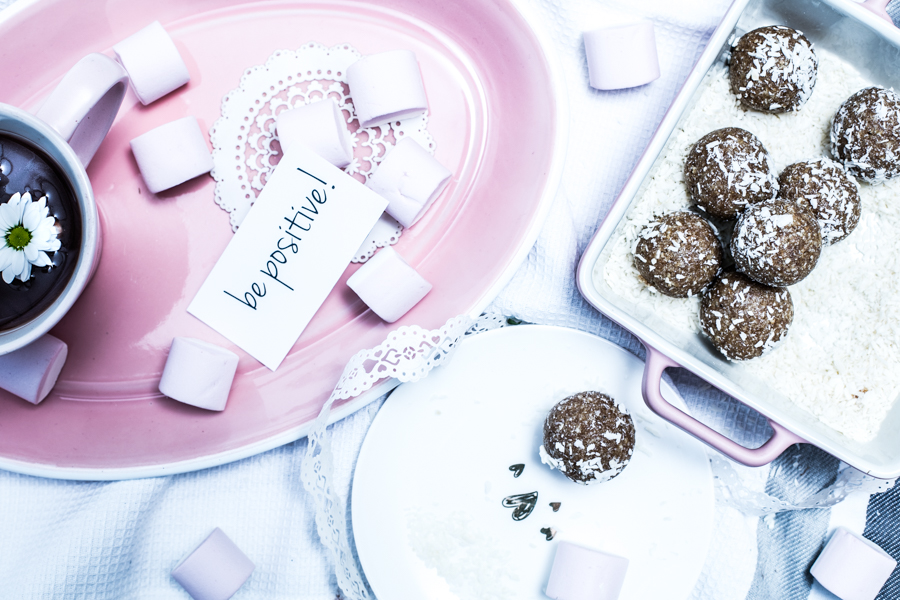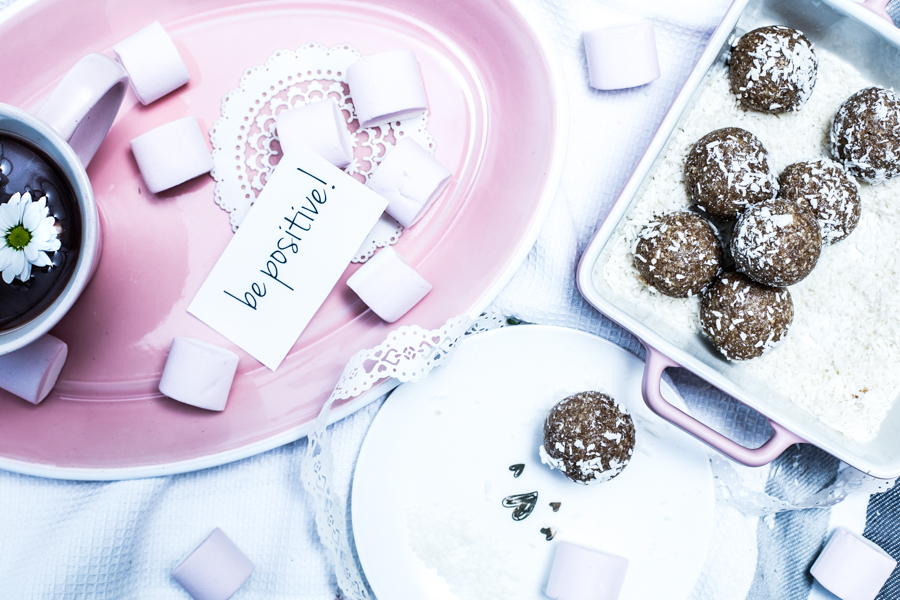 Today I have a sweet recipe for your New Year's Eve party 🙂 Remember that snacks don't have to be high in calories and unhealthy to taste well!
I used sesame here. It's a great source of phosphorus, calcium, magnesium, iron, copper, zinc, vitamin B1 and fiber. Sesame also contains two unique substances: sesamin and sesamolin. They lower cholesterol levels, prevent hypertension.

How about throwing a healthy and yummy house party? What do you say? 🙂
Preparation:
I toasted the sesame seeds for a short time in a dry skillet over medium heat. Then I blended them with flax seeds (you can use a blender but it will be easier e.g. in a coffee mill). I put the mixture into a pot and added the maple syrup. I stirred it over low heat until it got thicker and left to cool. Then I formed the balls. You can toss them in desiccated coconut to keep the structure and prevent them from sticking to one another. I left them in the fridge overnight as they taste best the next day.