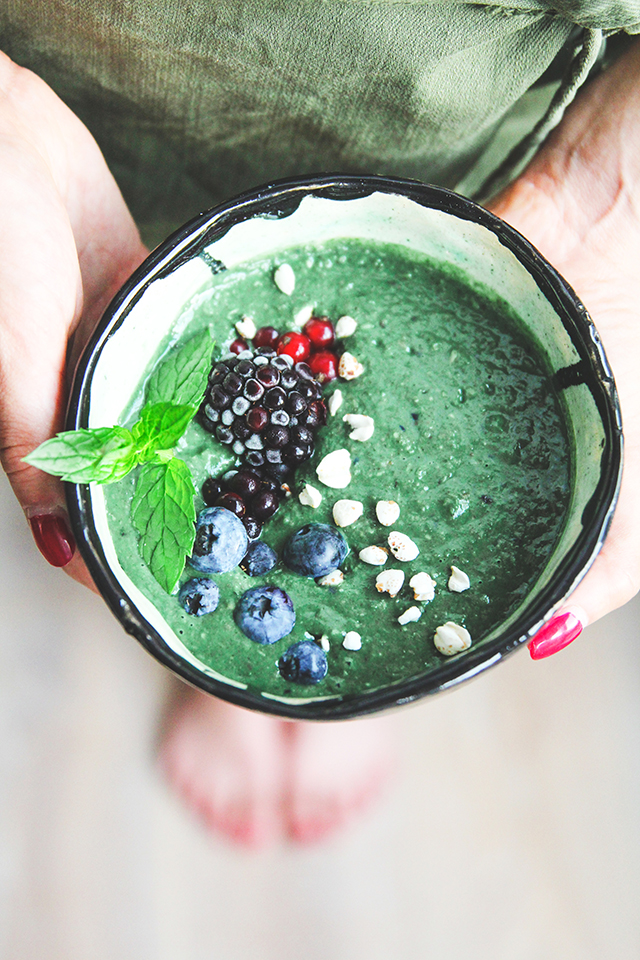 Healthy Bowl with Chlorella
Chlorella has lots of health benefits. It slows down the skin aging process, improves the condition of hair, but most importantly it offers great support for the body during physical exercise because:
it boosts energy

it speeds up the regeneration of damaged tissues

it increases endurance during workouts

it speeds up metabolism

it consists of 60% protein
Are you afraid of the taste? Then you must try this healthy bowl! 🙂
Preparation:
Blend the banana, orange and chlorella with plant-based milk, then add chia seeds and refrigerate for one hour. Put some granola into a bowl (you can find my recipes for granola HERE and HERE), then add the chlorella smoothie and top it all with some fruit.