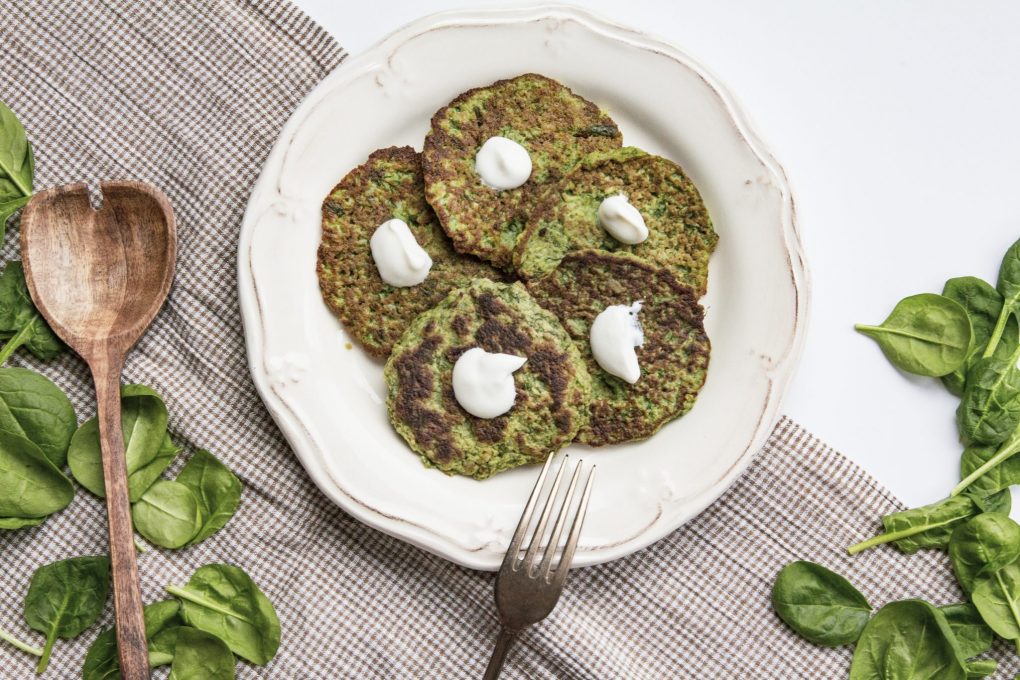 Potato Pancakes with Spinach
Who doesn't like potato pancakes! The problem is we associate the dish with a heavy, greasy and unhealthy meal. And many people might think you can't fix it. But today you'll see it's possible and I'm going to win you over with my fit potato pancakes! I used gluten-free flour to prepare them and replaced traditional cream with plant-based one. To make it even more nutritious I added some Spinach Lio Shake. Mmm… yummy!
Preparation:
I peeled and grated the potatoes and the onion, and finely chopped the garlic. Then I combined all the ingredients and stirred in Lio Shake (or 150 g fresh baby spinach). I fried the pancakes on both sides on hot clarified butter and served with plant-based cream on top (you can use plant-based yoghurt instead).