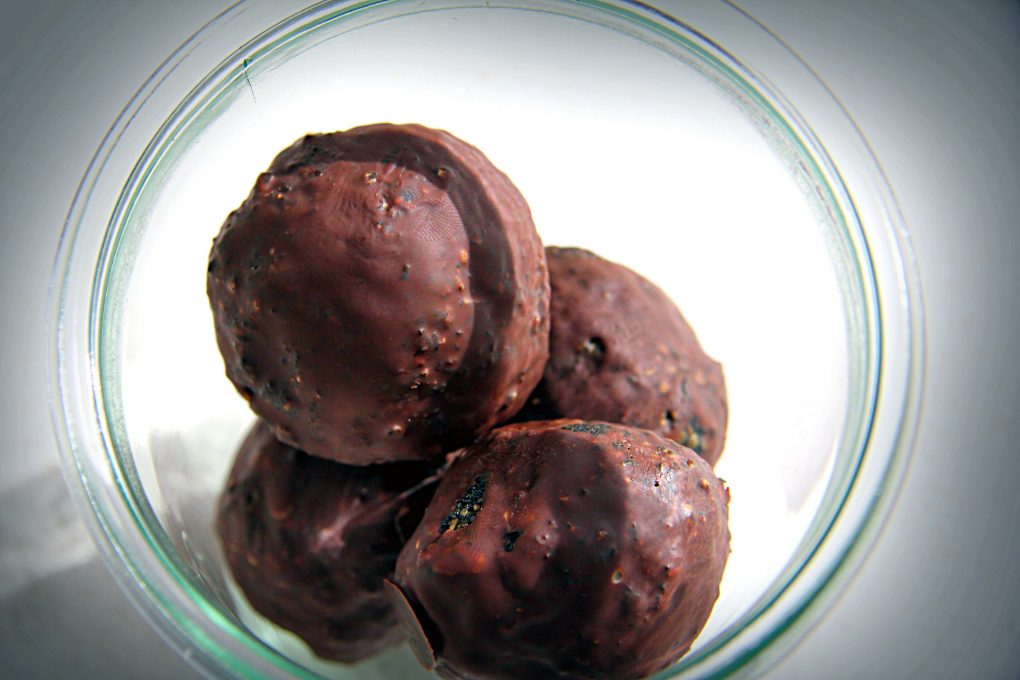 You can already buy healthy after workout bars in the shops.
Though they usually contain a mixture of nuts, which are not tolerated by all. So, I make sweets for us, myself and at home.
Such a fat and carbohydrate snack after an intensive workout (e.g. weight training) is worth eating, before you sit down to protein-fatty dinner or supper.
In case the mass is not glued properly, add a little bit of water.
I blended all the ingredients in a mixer. Next, I melted the butter and chocolate in a saucepan. I formed balls, dipped in the icing, put in the fridge overnight.