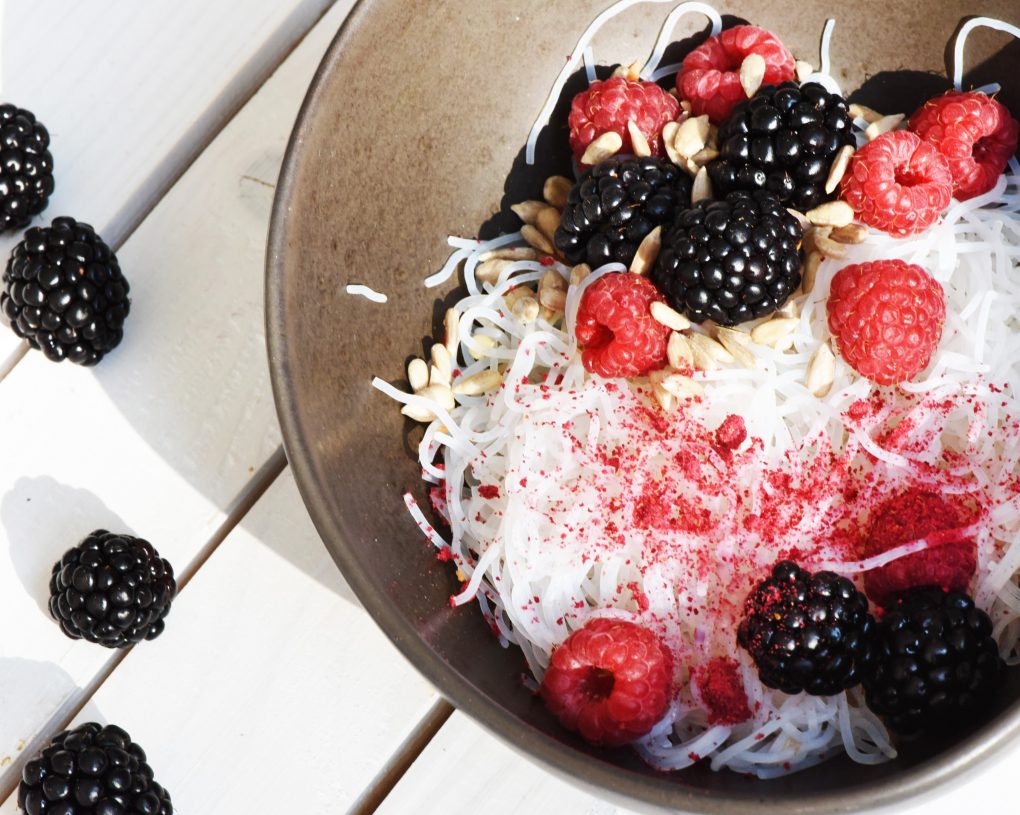 Rice pasta with plant- based milk and fruits
It's an easy to prepare, filling and original second breakfast.  Try this recipe and healthy cooking will get into your blood and will become the same pleasure as eating.
PREPARATION:
I rinsed my rice pasta and put it into a pot with rice milk. During cooking, I added spices and coconut sugar. I transferred it to a bowl, added fruits, cranberry and sprinkled the dish with sunflower seeds and Cranberry LIO Shake.