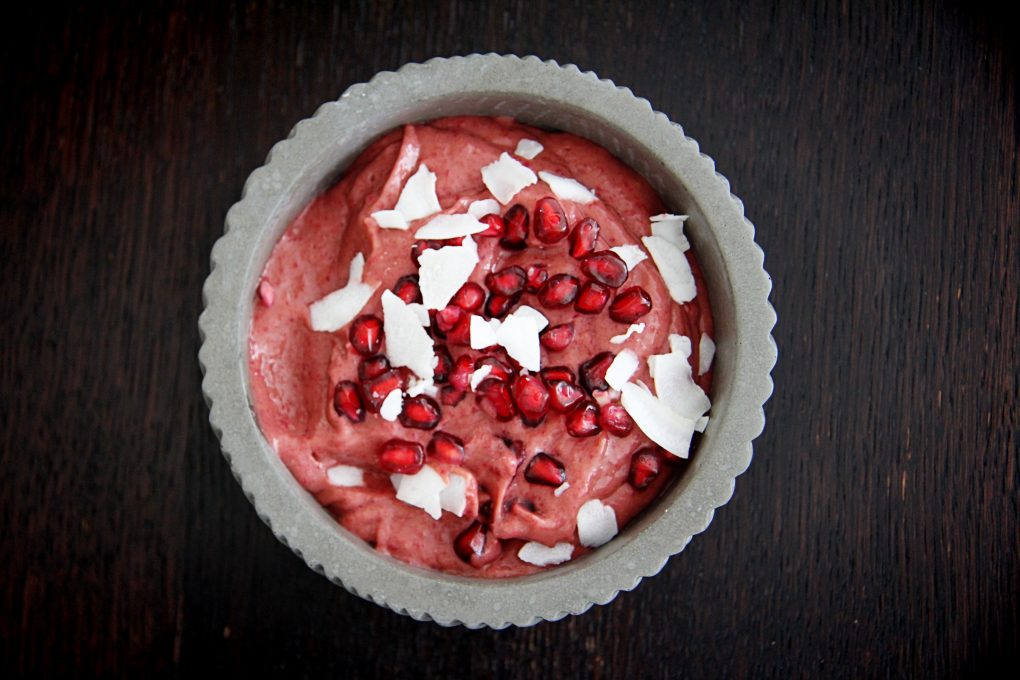 FRUIT AND VEGETABLE COCKTAIL
Fruit and vegetable cocktails are a real source of vitamins and energy. They're perfect not only for athletes but also for the busy.
When we have a really long day ahead, it's a good idea to take this cocktail with you and drink it on the way to a meeting, for example. It's an enegry boost. Think of it as a second breakfast or dessert. ;).
Pinky fruit and vegetable cocktail
Blend all of the ingredients except for pomegranate. Sprinkle the cocktail with the seeds.
And voila! It's ready