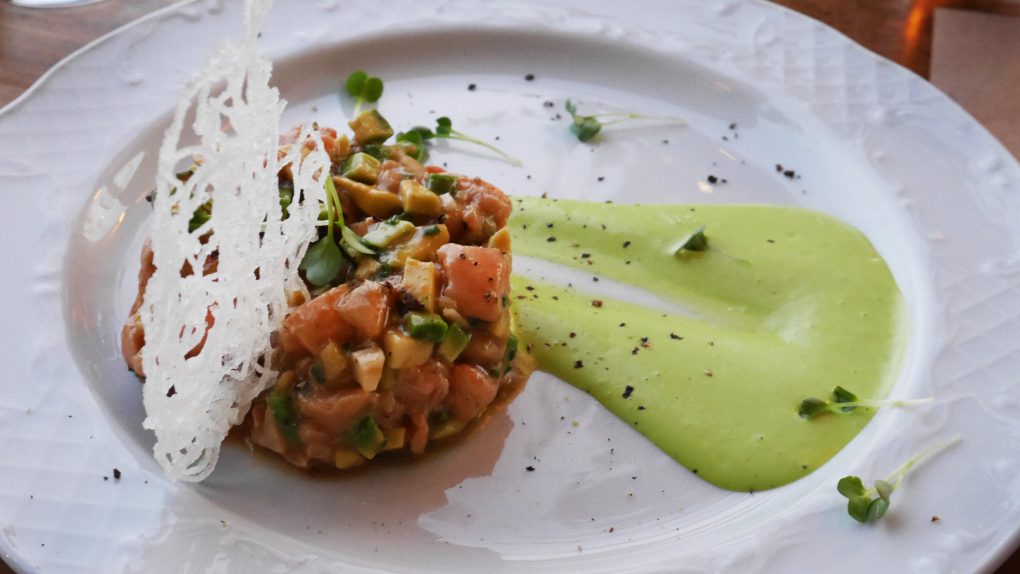 SALMON TARTARE WITH AVOCADO
I have a huge weak spot for fish. I'm trying to, of course, pay attention to their quality. I choose the ones that are fresh, and treat myself to them especially on vacation when I'm close to the fishing grounds.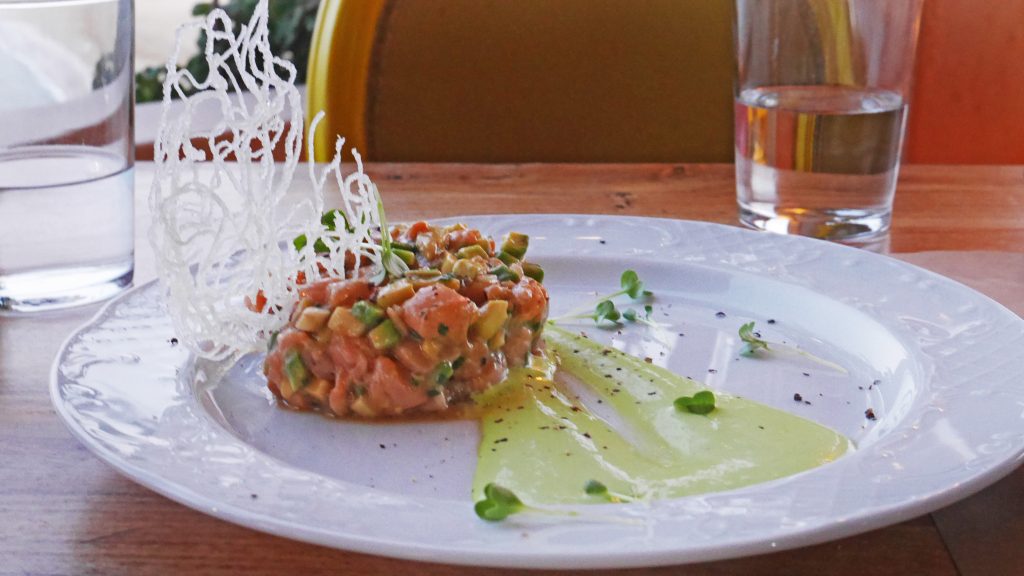 I am aware, however, how hard it is to catch fish of some species, wild salmon, for instance. But it is worth trying to find a good source, because the list of the nutritional goodies to be found in salmon, which lives in the wild, is very long.
First of all, salmon is an excellent source of omega-3 fatty acids, which are extremely important to the human system. Here's more of what salmon can offer us: magnesium, potassium, iron, zinc, and selenium, as well as vitamins D, E, and those belonging to the B group. Eating wild salmon, we support our nervous system, reduce the risk of cancer, and even improve our looks, thanks to the positive effect the abovementioned group of microelements has on both skin and hair.
Today, I've done it!  I managed to find wild salmon!
This time I've prepared it with high-fat, high-protein breakfast in mind. I present to you my favorite version of this fish – salmon tartare! 🙂
Preparation:
First, dice the salmon. Then, in a bowl, mix together olive oil, mustard, capers, lemon juice, salt, and pepper. Next, place the salmon in it and put into the fridge for 30 minutes. In the meantime, dice the avocado and sprinkle it with lemon a bit so that it doesn't change its color. When the 30 minutes are up, mix it with the tartare.
As for the sauce, blend all its ingredients together and serve in a separate little bowl.
Enjoy!