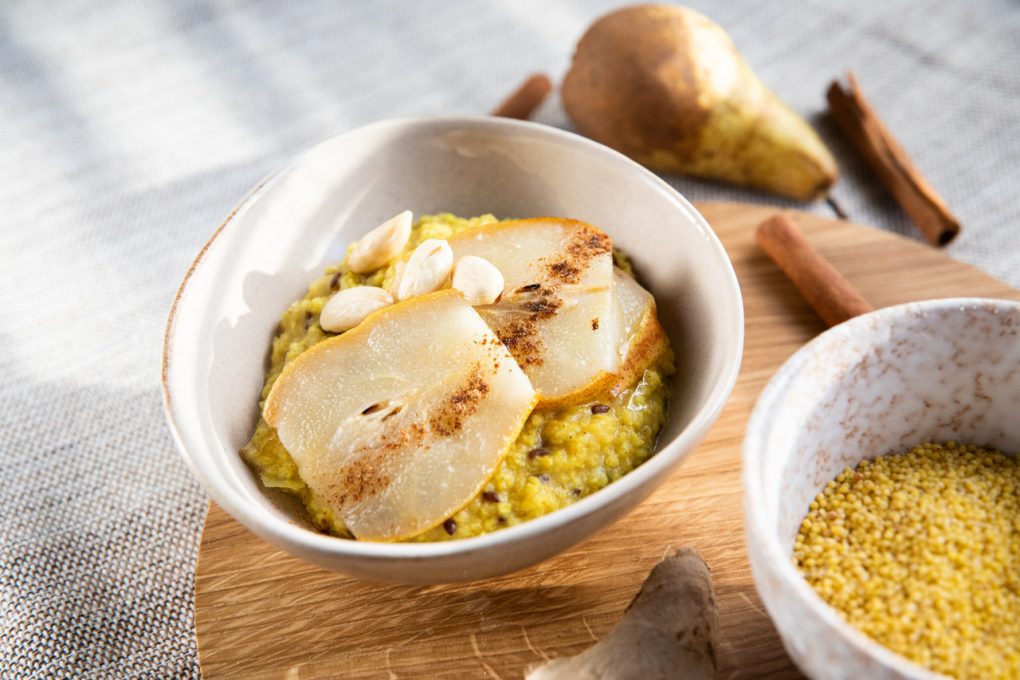 Turmeric Millet Porridge to Boost Your Health
Today I have another recipe for the BOOST YOUR HEALTH! action. You've already learned about the pro-health benefits of buckwheat porridge, now it's time to go further. 
Turmeric millet porridge is a breakfast idea that's literally stuffed with lots of valuable nutrients. But this time I would like to focus on spices. Turmeric, cinnamon, and cardamom are superfoods for your immunity! A lot of research has been done on these ingredients, so we know that they support treatment process for viral, bacterial, and fungal infections.
And now a few words about each of them:
Turmeric prevents infection, but if the infection develops, curcumin from turmeric inhibits the multiplication of pathogenic microorganisms and improves mood. 
Cinnamon has an antiseptic effect, which allows for more efficient recovery when we are already ill.   
Cardamom supports the work of the upper respiratory tract, relieves coughing and reduces runny nose problems. 
Remember that it is worth enriching the daily menu with spices and herbs that may surprise you with their beneficial effects on your body. Bon Appetit!
Preparation:
I cooked the millet in water with turmeric and ghee butter. I stirred in the flaxseed, cinnamon, cardamom and honey. I cut the pear into slices and put into an oven preheated to 180 degrees and baked it for 10 minutes. Then I decorated the millet porridge with the baked pear and sprinkled it with almonds.