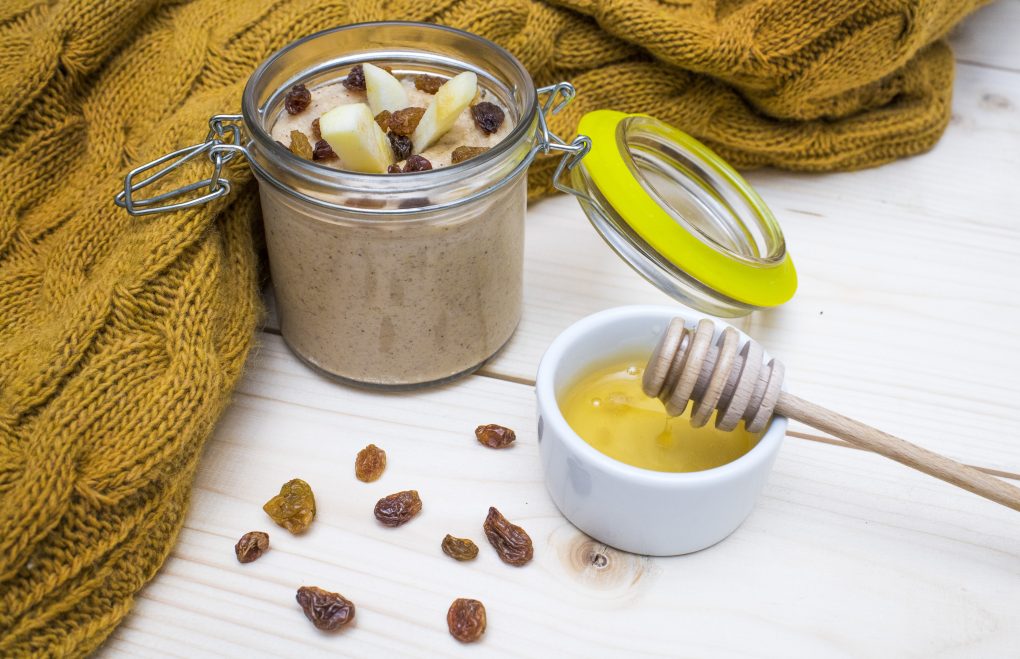 If you feel like having something sweet for breakfast, this healthy recipe is a great option for you to start the day. It doesn't take long to prepare and it's guaranteed to disappear just as fast 🙂
Starring today: VANILLA PUDDING, or the best of groats – millet with a hint of vanilla, combined with apple, honey and raisins.
Preparation:
Cook the millet groats in the plant milk. Add the apple juice, honey, walnut butter and vanilla, and blend everything. Decorate with julienned apple and raisins.