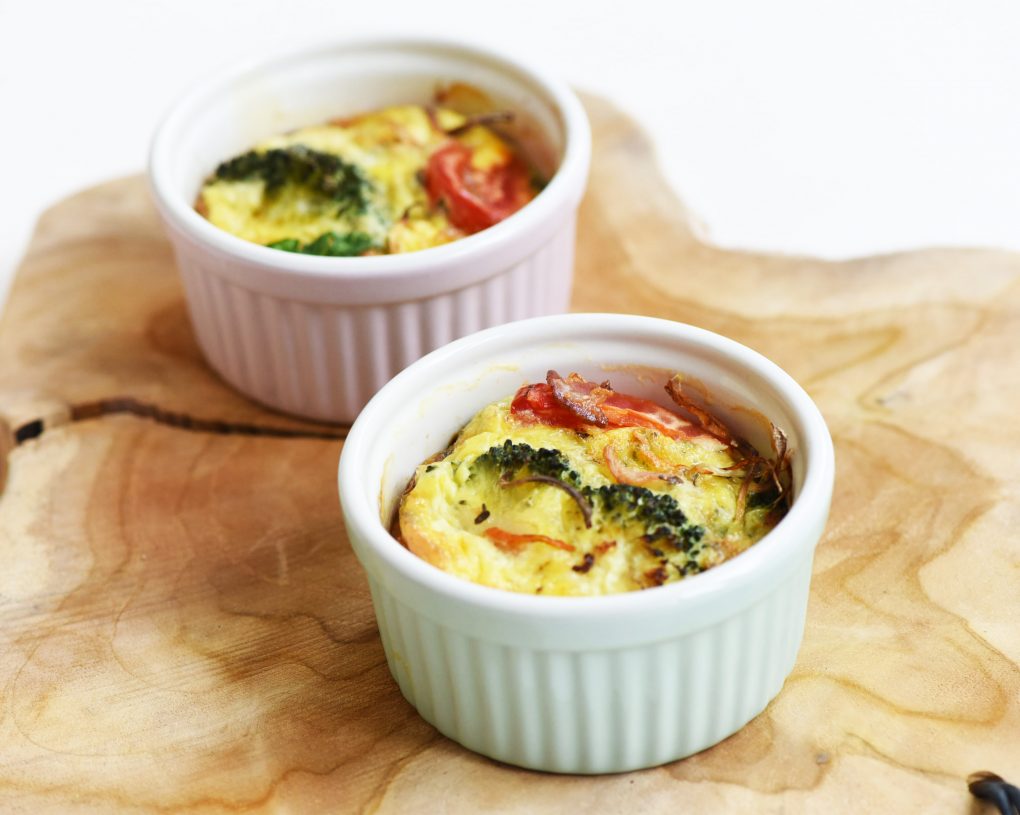 I wrote about protein-fat breakfast in  HERE.  I am glad that so many of you have noticed its advantages and have forever changed the old habits of eating. Feeling full is a good sign 🙂
Of course each one of us is different and not all of us will accept such a meal to start the day, but it is worth a try!
Preparation:
Pre heat  the oven to 180 degrees. MIX eggs with spices and garlic . Place  broccoli, tomato, spinach, grated carrot / parsley and sliced ​​bacon into the muffin baking tray. Bake for 20 minutes.