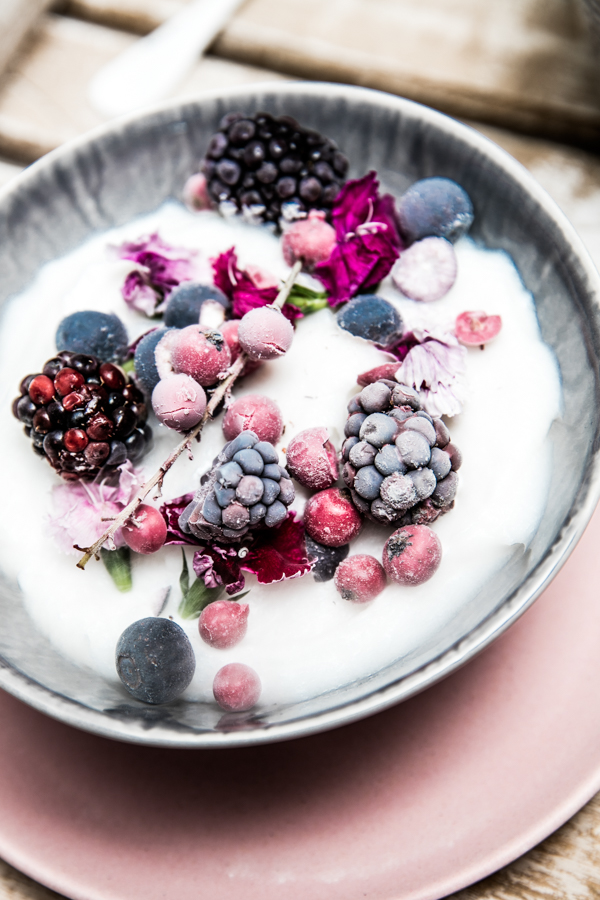 Healthy Breakfast Pudding
You all probably know white sugar is evil. But still I can often hear that you can't live without breakfast or a snack that doesn't contain any sugar. Of course it would be perfect not to sugar at all (easy, I'm not planning to start another no-sugar challenge anytime soon :)). But if you find it hard to give up sugar completely, try to use some of its healthy substitutes. Let me tell you today a few words about one of my favorite alternatives to sugar, which is coconut sugar.
Coconut sugar 
Coconut sugar is obtained from the coconut palm juice from which the water has been evaporated. It has a deep brown color and an intense caramel flavor. It isn't as sweet as white sugar, but when added to dishes, it gives them a unique taste and aroma. It has a lower glycemic index than white sugar, so it is an excellent alternative. How about a delicious breakfast pudding with coconut sugar? Healthy and tasty at the same time. You won't regret it! And it looks amazing, too…
Preparation:
I cooked rice in coconut milk and when rice absorbed the milk, I added some water. Then I stirred in all the other ingredients apart from cocoa and blended until smooth. I transferred the pudding into a bowl, decorated with fruit and sprinkled with some cocoa. 
Photo: Marta Wojtal from the book "Healthy Mama – A Healthy Mom Handbook".