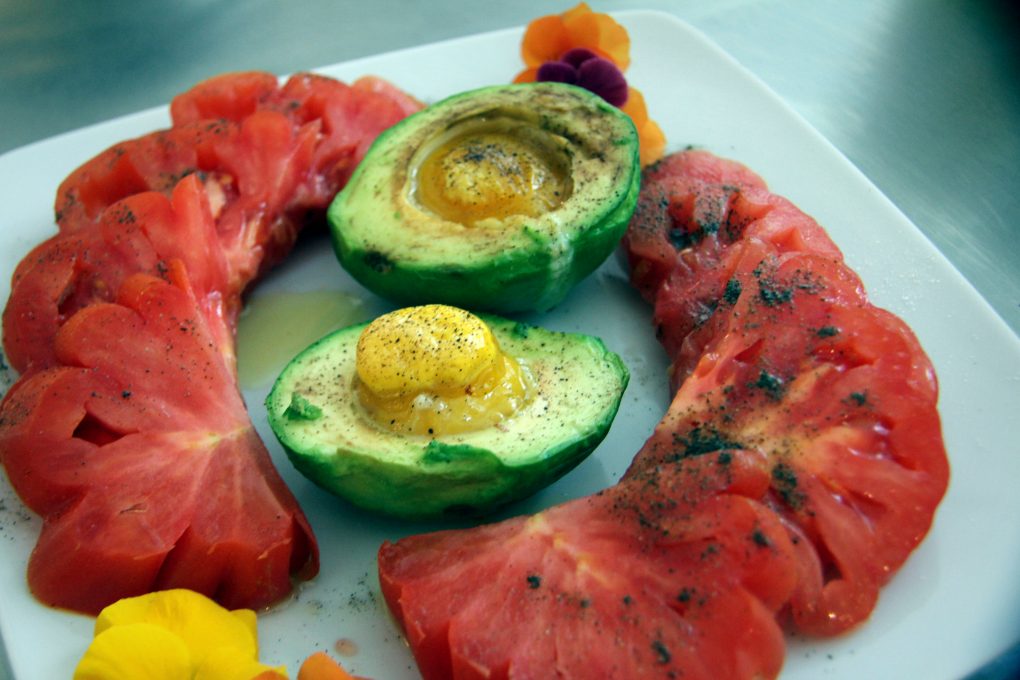 Avocado is a wonderful fruit. It contains fat that is very healthy because it is rich in Omega-3 acids.
It's taste is delicate and the consistency is interesting. It can be used in a variety of snacks. About its positive sides I wrote here.
I already recommended you paste with cucumber and avocado and paste with florence fennel, millet with avocado and others. Today a roasted version.
I peeled avocado and cut it in half. I took out the stone. Then I added an egg (you can omit adding whites if there is not enough place for them).
Finally, I put them in a cake tin and baked for 25 minutes in 180 °C.
Yummy!