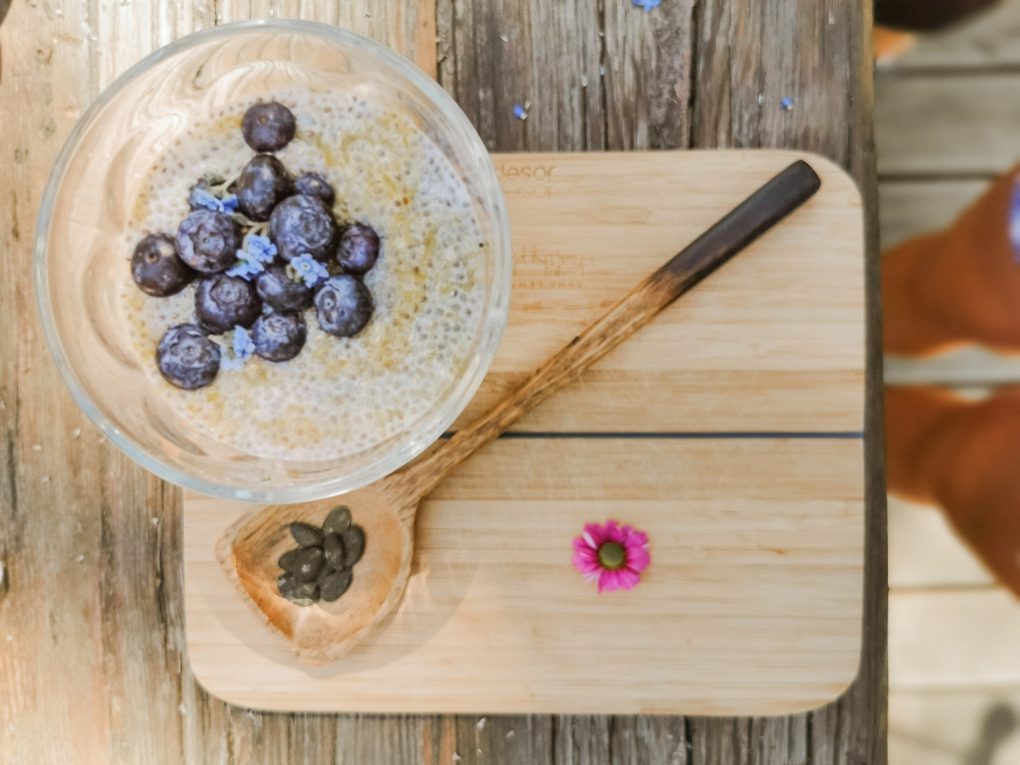 Banana & Blueberry Chia Pudding
Everyone who doesn't like desserts, please raise your hand! You know me and you know I have a sweet tooth but I try to choose healthy versions of sweets. Today's recipe will be great as brunch, or breakfast if you can't wait that long (that's just what I did:)). I've written many times about chia seeds and their beneficial properties on my blog, and if you haven't read it yet, look here.
Preparation:
I combined the chia seeds with plant-based milk and maple syrup stirring briskly for about one minute. Then I refrigerated the mixture for one hour, added a crushed banana and stirred again. I put some blueberries on top and left it in the fridge overnight.