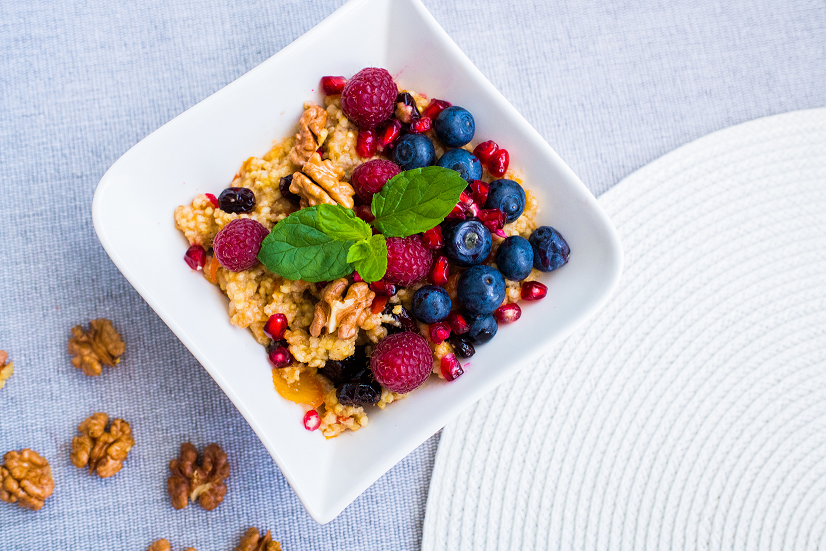 Millet porridge with seasonal fruits
There's a reason why millet is called 'queen' – it is one of the healthiest groats. Millet contains a high level of vitamins (especially B-group vitamins), minerals and dietary fibers. It is easily digestible, quick to prepare, plus it is gluten – free. From that reason millet is in my kitchen for a long time. Today I would like to offer you recipe for a delicious millet porridge with seasonal fruits.
Enjoy!
PREPARATION:
I cooked millet with water and butter. At the end of cooking I added the cranberries and spices. To ready porridge I added jum, nuts, fruits and honey. Garnished with mint leaves.