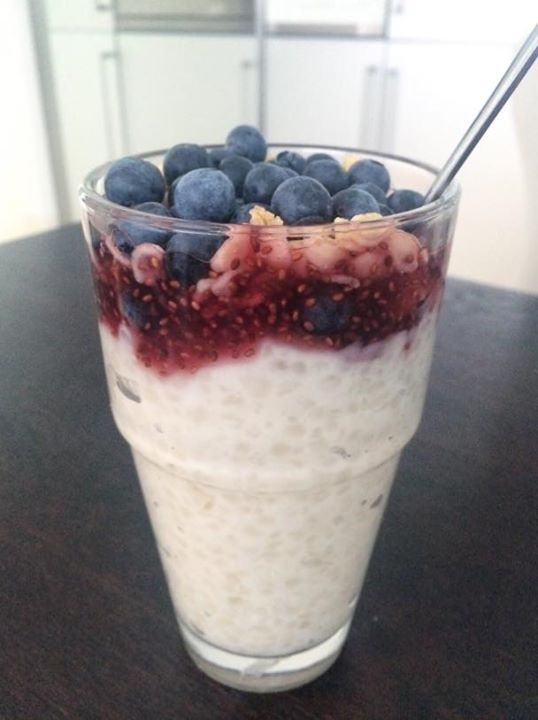 Elevenses: Tapioca pudding
Tapioca is a starch which is get from manioc and sold in a form of flour or grits.
It has no taste and it's perfect for thickening sweet and dry dishes. It's easily digestible and, what is vital, doesn't contain gluten. You can easily buy it in online shops like "cuisines of the world".
I cooked a cup of tapioca in coconut milk for 30 minutes (stirring frequently) and left it to cool down. Next, I added malt (xylitol) and blended. Finally, I put tapioca in a glass, added jam and fruit.
The second version in the photo:
Bon appetit!