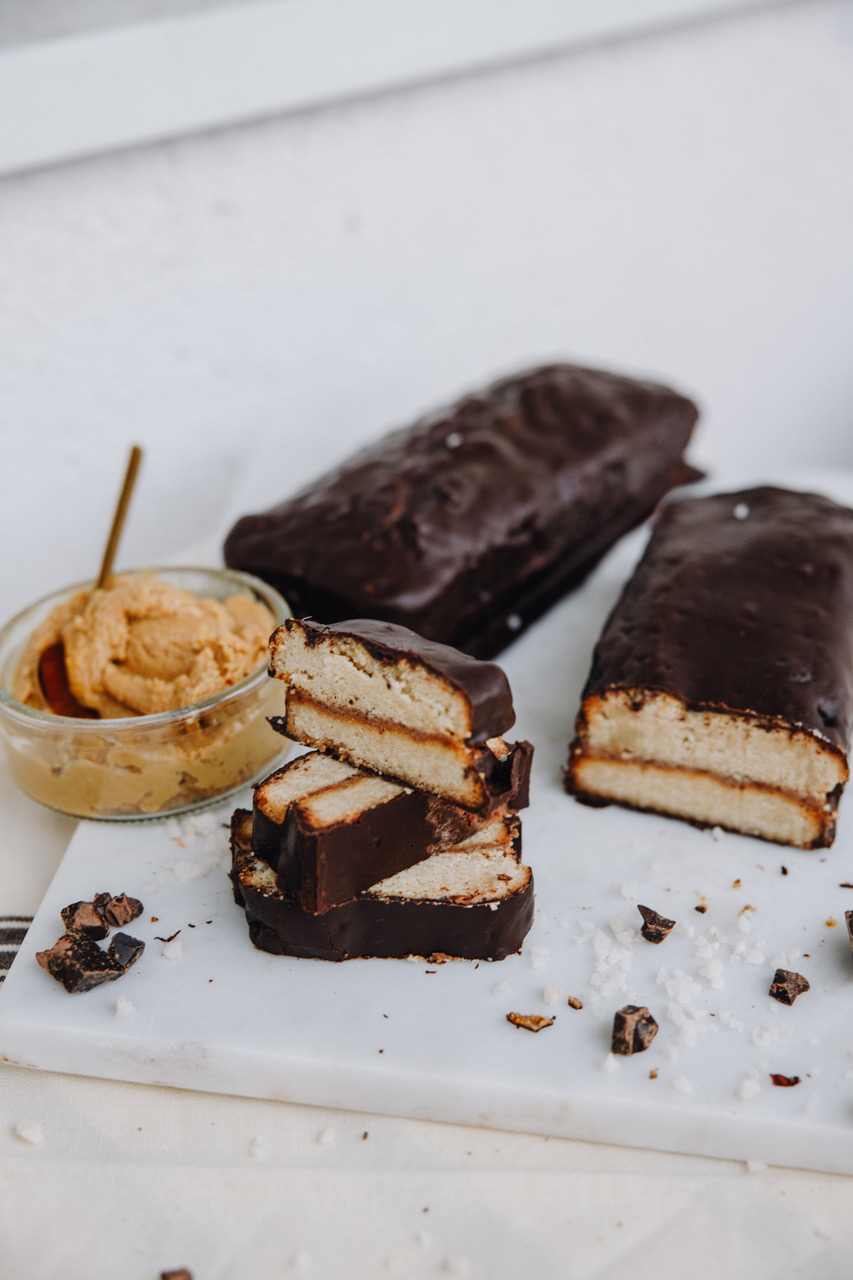 Homemade Twix = Giant Twix
Today I have a real sweet bomb for your Sunday dessert 🙂
Chocolate, shortcrust base and healthy caramel! Homemade Twix is an easy snack for everyone. It doesn't contain any white sugar and trans fats, and thanks to healthy ingredients it both tastes great and provides you with beneficial nutrients. Who's up for a GIANT TWIX?
Preparation:
Pie Crust: Combine flour and sea salt. In a pot, mix together coconut oil, coconut milk, xylitol. Then combine all the ingredients, form into a ball and refrigerate.
The Bottom: Melt dark chocolate with fat in a pot, line a loaf pan with baking paper, pour in the chocolate and refrigerate.
The Middle Part: Take out the shortcrust from the fridge, roll the dough into two rectangles the size of your loaf tin. Dock the dough with a fork and bake for 15 minutes at 150°C.
Caramel Layer: Blend all the ingredients until smooth. Transfer half of the caramel mixture onto the cooled chocolate in the pan, put one shortcrust base on it, then the caramel layer again, and cover with the second shortcrust part.
Another chocolate layer: Melt chocolate like before, pour it over the cake and refrigerate.
Take the cake out of the fridge, take it out of the loaf pan, put it upside down, cover the sides of the cake with the last melted chocolate. If there's enough coating left, decorate the top of the cake with zigzag patterns. Wait for it to set and enjoy 🙂