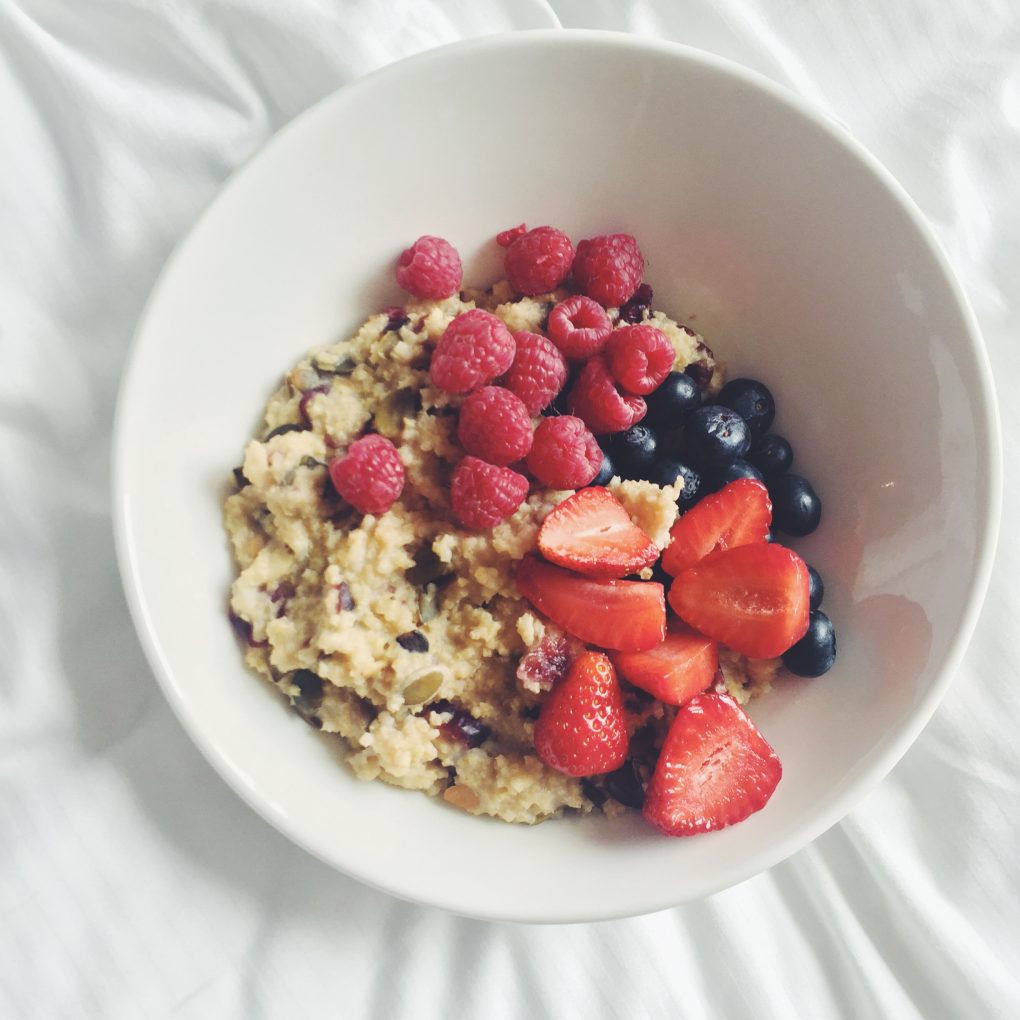 Millet porridge with dates
I'm still playing with millet. For me it is best in sweet breakfasts. This time it was really sweet because of dates and honey :). You may add some sour seasonal fruit to make it less sweet.
I poured boiling water over millet, boiled it up and poured out the water. Next, I poured fresh boiling water into and added sale to it. I was boiling it for 15 minutes adding dates and cranberries. I added clarified butter. You can blend it now or not. I added seasonal fruits to bowls.
Have a sweet Sunday!