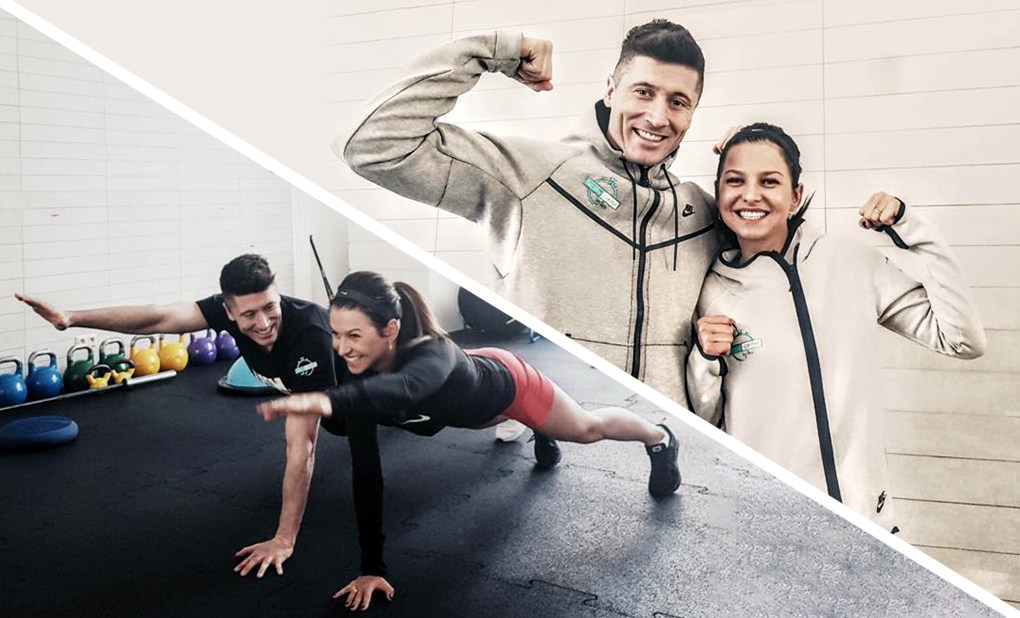 Anna Lewandowski – top tips how to be in shape
The lives of professional athletes, like my husband Robert and mine, are intensive and full of hard work!
I met Robert many years ago, before starting our studies. We were just beginning to develop our sport careers – he as a football player and I was into karate. At first sight, it would seem that these are two completely different worlds.
Years of common life, exchanging experience and gaining knowledge allowed us to notice that every sport, regardless of discipline, is ruled by certain universal principles.
No matter what are you training, whether you've been doing it for years or just starting, your body is your basic tool. Moreover, what you eat and how your diet looks like, it  has a huge, often even decisive impact on your health, shape and condition.
What is our advice?
Our principles are very important for us, we are following them every day.
According to these principles we live every day. They've been with us for years.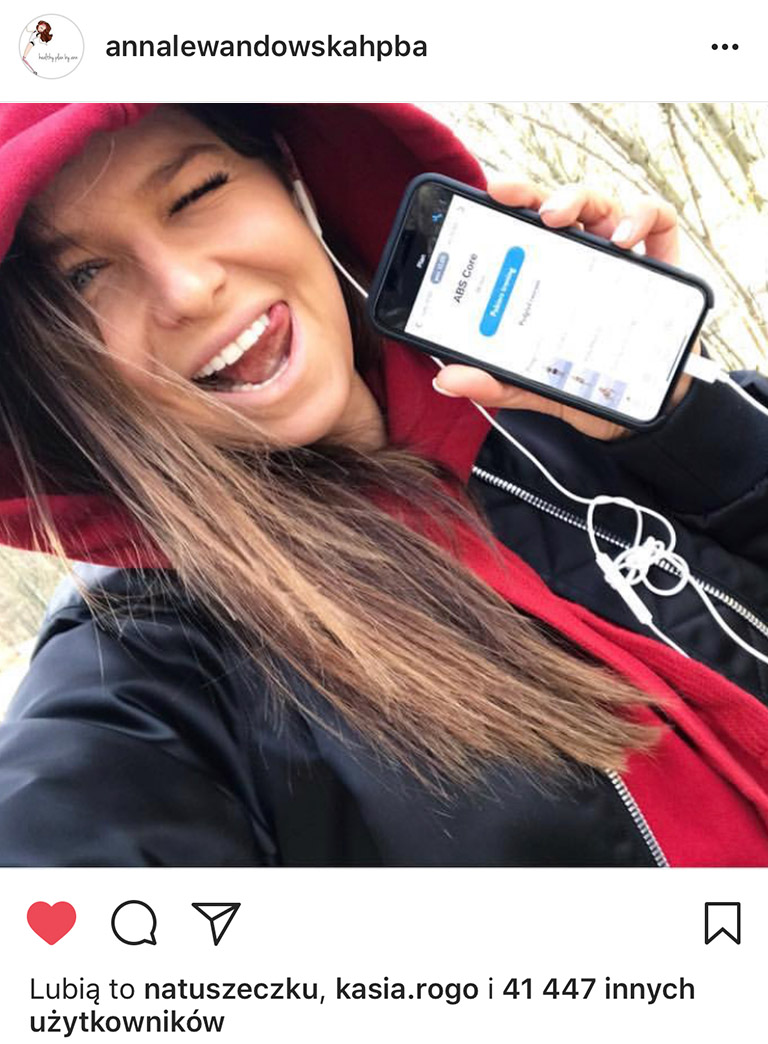 1. Observe your body and emotions
Observe your body and listen to what signals it sends you. Maybe it tries to protect itself against harmful food or other things that are not good for you.
2. Keep in mind that we are all different
Remember, we all are different and there is not one recipe for happiness/ health for everybody. The diet and training should be adapted to your individual needs. Just take your time. Don't stop when you will see the first fast results, they are often just illusive. Wait for long-term results that go together with health improvement.
3. Stick to the things that are good for You
Hold on to what is good for you and learn to enjoy small things like sunshine or 2 kilos less. If you can't solve a problem on your own, ask for help but don't stand still, invest into yourself and just go ahead.
Do what brings you joy and surround yourself with positive people. It is your greatest asset apart from health. Fight for self- confidence. How? Awareness of your body is the first step toward it. Check what does healthy nutrition mean, what and how much to train to enjoy the good results in a short time. Results will come sooner than you think.
4. Introduce changes slowly and with confidence!
Life changes are needed but decisions about them must be well thought out. On the other hand, failure is often the first step in the learning process but only when you draw conclusions from it. What does it mean? Just do it and try not stand still. Only then we can achieve something in our life!
5. And most of all, trust professionals
Despite appearances, composing a balanced diet or training plan is not so easy. That's why it is worth to trust someone who not only has a knowledge within this field but also is passionate about it.  
What will happen when you choose non- professional? Unfortunately, you risk your own health. Without a good nutritional interview, you can get a diet which is not adapted to your needs. What can we recommend you? Of course,this what we've tasted on ourselves – the application Diet & Training by Ann.
The uniqueness of this application is combination of a diet and training which meet the individual needs of thousands of our users. Go ahead and join us to enjoy healthy and beautiful body which you can also have.
Start even today!
Either way physical activity is a part of your daily routine or you're just about to start your sport adventure – you will find something just for yourself in the Application!

There are 7 training programmes on various difficulty levels and with different time.
7 programmes equal over 400 training days a year! Can You make it?
And all this is available on Your mobile, even when You have no internet access! You cannot doubt the fact that by combining diet and training You will see results more quickly. And remember that I truly care about Your health.
During all workouts I will motivate You and explain how to perform each exercise. It's going to be fun! I promise!
Click on the video on the left and see for yourself what sample CARDIO exercises with me look like. However, if You don't like training or train very rarely I offer You Diet by Ann in the classic version.
Download Diet & Training by Ann application for mobile phones with iOS or ANDROID and start your 7 day free trial!