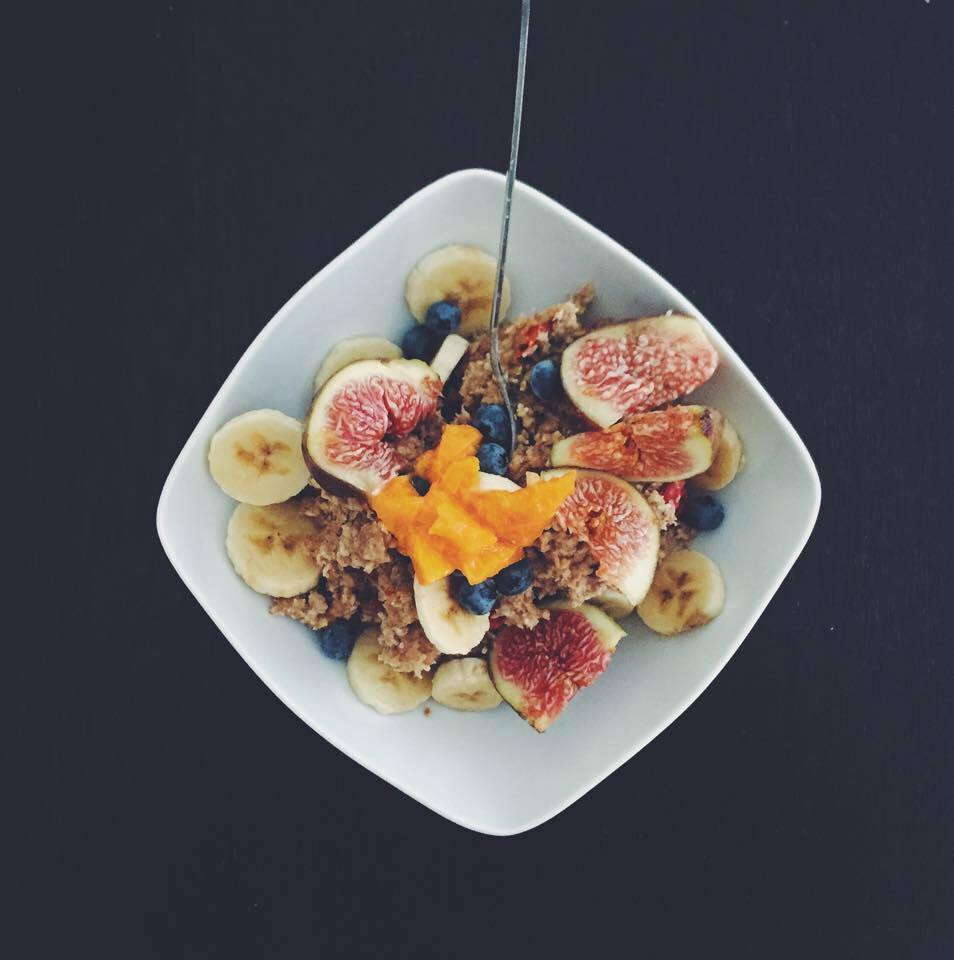 SECOND BREAKFAST: quinoa with fruit
Make sure that you eat slowly and with peace. Take your time. Today's recipe would make for a perfect lunchbox meal that you can take to work/school/for your training :).
Lunchbox by Ann buy here
Breakfast (for those physically active):
protein on an empty stomach
water with lemon juice and cayenne pepper (or apple vinegar)
Second breakfast:
10 g of boiled quinoa
1 spoon of clarified butter
a grain of sea salt
1 teaspoon of cocoa powder
1 fresh fig
half of a banana
wild berries
If you need a little more sweetness, add a spoon of honey.