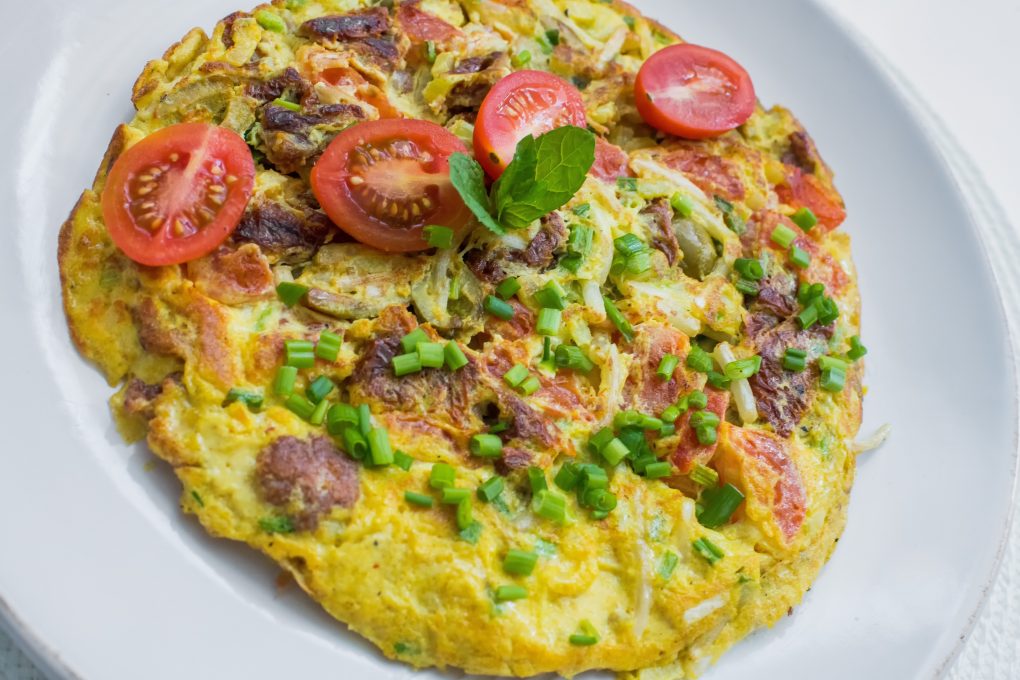 Salty omelette with dried tomatoes and turmeric
Chicken eggs are loaded with nutrients. They mainly provide our body a protein with all the essential amino acids. Egg yolk is a good source of fat, especially unsaturated fatty acids. Moreover, eggs are rich in fat-soluble vitamins and water-soluble B-group vitamins. They contain a high amount of iron and phosphorus and decent amounts of zinc, potassium, calcium and magnesium. I encourage you to use eggs more often. Today I offer a recipe for delicious omelette with dried tomatoes and turmeric. It is a perfect option for fat and protein breakfast.
PREPARATION:
Break the eggs and cut tomatoes, olives, onion, chives and sprouts. Mix it thoroughly and add spices. Melt butter in a pan and fry it on both sides.
You will find more inspiring recipes for fat and protein meals in Diet by Ann.