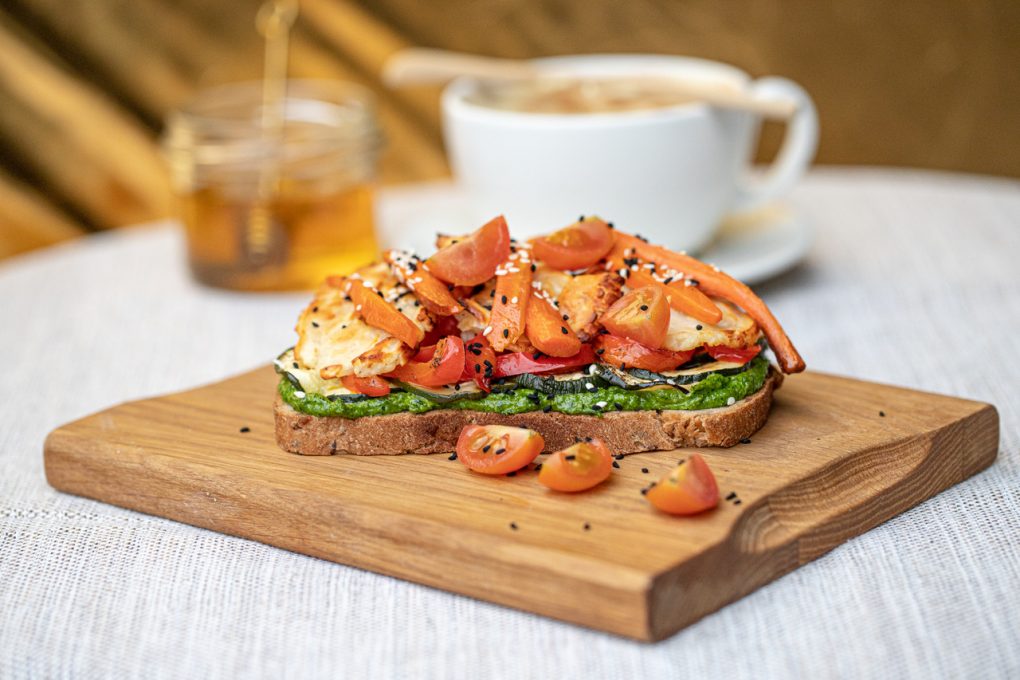 A boring sandwich with butter and ham – you know it, right? How about some variation on the topic of sandwiches? Are you interested? As you know, I love to experiment in my kitchen 🙂 That's why I have this tasty little sandwich for you. You can also have it in my Healthy Center 🙂
Preparation:
I cut the vegetables into sticks, sliced the courgette, poured some olive oil over the vegetables and roasted in the oven for about 20 minutes until tender (you can also grill them). In the meantime, I prepared the pesto: I tore the rocket and basil leaves into smaller pieces, added some oil, chopped nuts, spices, and blended until smooth. 
I spread the pesto over the bread, put the vegetables onto it, then placed the fried egg on the vegetables and topped it off with cherry tomatoes, spices, and sesame seeds.