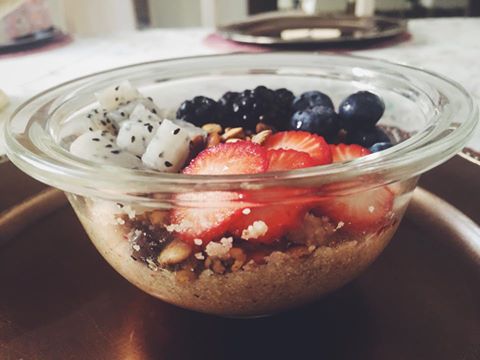 Media discussion about gluten encouraged also healthy people to become interested in gluten influence on their physical and mental state.
Some of them even decided to avoid grain products, especially wheat grain, explaining that they feel better without them. Avoiding grain products completely can result in fiber, vitamin B and calcium shortages. This is a dangerous move. If there is any reason why you should avoid gluten, eat grains that do not contain it. One of them is Eragrostis tef, that is teff. It is already possible to buy teff products here in Poland.
This grain, which has been known for thousands of years in Ethiopia, appears to be really valuable. This is because its grains are tiny and are ground whole, which helps to retain all the fiber. Teff has a unique composition of minerals in comparison to other grains. Apart from high calcium and iron content, this grain is distinguished by the affluence of folic acid, antioxidants and dietary fiber. Teff is characterized by high methionine and cysteine content and relatively high content of lysine when comparing with other grains. – citing Kami K. Hozyasz and Małgorzata Słowik from the Paediatrics Clinic at the Institute of Mother and Child in Warsaw. Products made from teff such as flour and flakes have a low glycemic index.
Not surprising that teff is becoming more and more popular in Europe and North America. I would also like to encourage you to try it! In the photo my breakfast with teff flakes 🙂